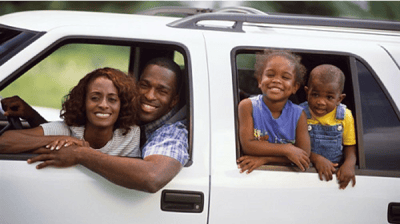 Before you answer the call of the open road, it is important to make sure you are traveling with everything you need for a safe, fun, and successful journey. For your spring road trip, be sure to pack the following must-have accessories:
Emergency supplies
Although spring signals warmer temperatures and more hours of sunshine, it also draws plenty of rain, which can lead to muddy terrain under your car's tires. To be prepared for all of spring's highs and lows, you need a well-stocked emergency kit, according to Jim Cobb, of Field & Stream. If your tires are stuck in the mud or you are dealing with a flat or other automotive mishap, you'll want to call for help. Pack your smartphone and a charger. Having enough blankets to go around will help keep your crew cozy when you're waiting for help. Stock your trunk with water, non-perishable food, and tools. Tools should include jumper cables, flares, spare tire and jack, pliers, hammer, electrical tape, duct tape, wire cutters, and wrenches. A first-aid kit is a must-have too.
Health and wellness
The COVID-19 pandemic has created a new normal in today's world and added extra supplies to your packing list. No matter where you are headed this spring, make sure you have packed an ample supply of protective face masks, hand sanitizer, and wipes for everyone in your vehicle. Keeping germs at bay should be a priority on your trip.
"You can't always count on the cleanliness of gas stations and rest stops, so come prepared to sanitize your hands after pumping gas or stopping to use the restroom," advise Katy Kiick Condon and Jennifer Aldrich, of Better Homes & Gardens.
Hours in the car will expose your skin to the sun's rays, so make sure you pack (and use) sunscreen and quality lip balm, advise the editors at Travel + Leisure.
Organizational tools
Spending long hours in the car will create trash and clutter. Since your car will serve as your "home base" for most of your road trip, you will want to invest in some organizational and cleaning tools to help keep your cabin tidy and inviting. No one wants to travel in a mess! Headrest hooks will help keep your bags secure while taking advantage of previously unusable vertical space, according to AnaMaria Glavan, writer for BuzzFeed.com. Ridding your cabin of trash at a rest stop will be quicker with an in-car trashcan.
"[Pack a]n adjustable garbage can to toss the food wrappers, receipts, and heaven-knows-what-else will accumulate. Picture it now: a world in which your passenger seat isn't cluttered with coffee-to-go cups," Glavan adds.
No doubt, the trunk of your car or cargo area of your SUV will be packed with luggage and gear, but it will also be filled with random items that will run amok when you're moving. A multi-compartment organizer is your best solution. "Pack away all essentials (blankets, snacks, the works) with peace of mind knowing it'll actually all stay in place," Glavan advises.
Portable nutrition
If you're trying to save money on dining out, minimize your pit stops, or help prevent meltdowns from the tiny humans in the backseat, a cooler filled with healthy, tasty snacks and refreshing drinks will help prevent complaints and unnecessary stops. An insulated cooler will also allow you to create an impromptu picnic or al fresco lunch at the beach, according to Condon and Aldrich.
With a little prep and shopping trip, you will be ready for your spring road trip.