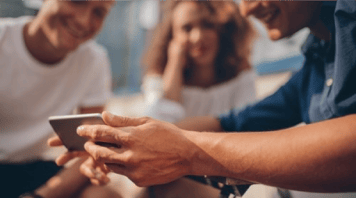 There are many ways to travel in the United States, but the classic road trip has them all beat. When you're getting ready to hit the road, consider downloading these apps to make everything go as smoothly as possible:
Google Maps
You probably already have Google Maps on your phone, but you might not be using one of its best features. If you're a Gmail user, your inbox is probably receiving all of the confirmation emails for your upcoming vacation. If you visit the Google Travel homepage or look in the bottom bar of navigation when you open the Google Maps app on your phone, you will be able to see where Google has compiled all of that information into a trip. From car rentals, to reservations, to accommodations, Google keeps track of it all so you don't have to search through all of your messages. It can also give you a friendly nudge when it's time to leave to make an appointment on time.
iExit Interstate Exit Guide
One disadvantage of driving somewhere new is not knowing the best place to pull off for food or gas. Many interstates have signs to tell you what's available at each exit, but those are all dependent on what companies are willing to pay for a spot. The iExit Interstate Exit Guide takes the guesswork out of planning rest breaks, sensing where you are on the highway and letting you know what's up ahead. If the only coffee you drink is from Starbucks, the app can let you know if there are any stores ahead. You can also check gas prices in the area and look for amenities like truck parking or bathrooms.
Roadtrippers
The gold standard of road trip apps is appropriately named Roadtrippers. If you're driving in the United States, Canada, New Zealand, or Australia, the app lets you put in a destination and then plot your journey using waypoints. These might be places you're stopping for the night or attractions you want to see along the way. Based on where you're going and how far you're willing to venture off of your set route, the app will then suggest other things to do or point out the best food closest to you.
Waze
When you're on a road trip, part of the thrill is seeing new places. However, you want to know the scoop about construction zones, traffic, or other roadblocks. That's where Waze comes in. The app looks ahead on your route to let you know where there are slowdowns, and passengers in other cars can point out other features you might want to know about, like accidents or police officers on the prowl for speeders. If you can avoid some of the issues up ahead, Waze will suggest an alternate route.
Planning a road trip can be stressful, but the app store for your device of choice is full of tools. With these at your fingertips, you'll be more than ready to conquer the road and have a fun vacation.