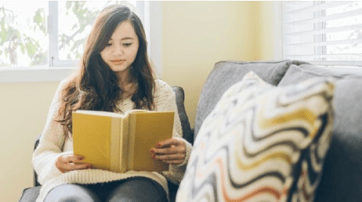 Whether you're a restless wanderer or a confirmed homebody, reading a great travel memoir will expand your imagination, strengthen your empathy for those around you, and introduce a little more excitement in your life. Not sure where to begin? Start with one of these six highly recommended travel titles:
"Have Dog, Will Travel: A Poet's Journey" by Stephen Kuusisto
After spending the first 38 years of his life resigned to the limitations of being legally blind, Stephen Kuusisto learned to work with a guide dog — and everything changed. In this moving memoir, he tells the story of how his new companion helped him discover a newly independent way of life, travel widely, and experience the world in a deeper and more loving way.
"Looking for Transwonderland: Travels in Nigeria" by Noo Sara-Wiwa
When Noo Sara-Wiwa was a young woman, her activist father was executed by the Nigerian government. This memoir recounts her return to the country many years later — and how she came to terms with the land where she was born. Nigeria is a big, complicated country, and Sara-Wiwa's writing brings it to life in all its messy, diverse glory.
"The American Dream? A Journey on Route 66 Discovering Dinosaur Statues, Muffler Men, and the Perfect Breakfast Burrito" by Shing Yin Khor
Combining insightful observations with vivid watercolor art, this graphic memoir traces a Malaysian-American woman's trek across the United States on what's left of the legendary Route 66 highway. Throughout her journey, Shing Yin Khor encounters fascinating people and finds weird sights to relish, even as she also grapples with what it means to be an American and whether she will ever feel as if she belongs.
"The Singular Pilgrim: Travels on Sacred Ground" by Rosemary Mahoney
Travel isn't just a leisure activity — millions of people around the world cover great distances to seek spiritual enlightenment or fulfill religious obligations. For this memoir, Rosemary Mahoney participated in six of these pilgrimages, traveling to sites like the Hindu holy city of Varanasi, the Lourdes grotto, and the Sea of Galilee. Everywhere she travels, Mahoney writes with honesty and wit as she encounters the faithful and gains insights into her own spirituality.
"Tracks: A Woman's Solo Trek Across 1700 Miles of Australian Outback" by Robyn Davidson
Robyn Davidson's gripping memoir is a modern travel classic. With only her dog and four camels to accompany her, Davidson courageously sets out to cross the harsh Australian outback on foot. Along the way, she finds racism and misogyny, survives wilderness dangers, and experiences aboriginal culture — all while confronting her own inner demons and immersing herself in desert solitude.
"Trail of Feathers: In Search of the Birdmen of Peru" by Tahir Shah
According to folklore, the ancient Incas discovered the secret of flight and found a way to soar above the rainforests of Peru. Intrigued by this idea, the prolific travel writer Tahir Shah went to South America on a quest to explore the reality behind the legends. His stranger-than-fiction adventures en route to the truth make this memoir exceptionally difficult to put down.
Once you start turning the pages of these six travel memoirs, you'll find it hard to stop — and you might even find inspiration for an adventurous trip of your own someday.