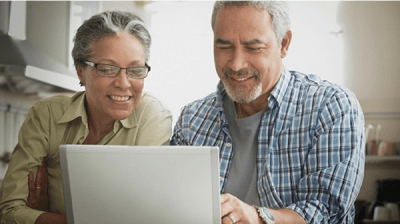 The internet and mobile devices have revolutionized how the world works — including banking. In the past, you had to visit a physical building in person to perform withdraws and deposits to your financial accounts. Now, you don't even have to leave your living room to manage your checking and savings accounts. That change can be scary for many people who are used to doing business face-to-face. Consider these benefits of digital banking so you feel more comfortable working online:
1) See your transactions immediately
Why wait a month or longer to receive an email or paper statement in the mail listing all of your recent account credits and debits? You can access that information instantly by hopping onto your mobile device or your computer's browser and logging into your account.
Miriam Caldwell explains why this is so valuable in her article for The Balance. "This is the quickest way to see whether a transaction has cleared your account," she states. "It also enables you to find out about any unauthorized transactions more quickly, so you can dispute them right away." Even if the transactions haven't cleared yet, they're typically still displayed as pending so you can see them.
2) More control — any time of day
You don't have to wait until a branch is open to access your money, nor do you have to drive to an ATM if it's the middle of the night. The internet lets you access your account and make changes 24/7.
That's the convenience of digital banking. View your current balances, transfer money between accounts, and easily apply for new accounts or credit cards online — all without having to drive to a branch or visit an ATM. Holiday closures won't throw a wrench in your plans anymore!
3) Plenty of extra features
Internet and app programs can provide an array of useful tools beyond simply accessing your account. These perks can range from cardless ATM withdrawals to virtual assistants for financial advice to immediate alerts through push notifications, texts, or emails.
Caldwell points out many of the leading budgeting apps can be synched with your financial accounts. This allows them to automatically track your spending and saving habits, giving you suggestions on how you can improve your financial status.
4) Save a stamp
Paying bills can be a hassle, especially if you have many of them every month and still write out checks by hand. Now you can make bill payments online for practically every bill you receive — including credit cards.
By accessing your online account, you can use your routing and account numbers to establish automated payments for recurring bills. That makes it far less likely you'll forget to pay a bill when your life gets hectic!
Digital security has tremendously improved over the last decade, so don't let that be a deterrent from accessing your savings or checking accounts online. Speak with a First Federal Bank representative if you'd like to know more about how you can take control of your finances.