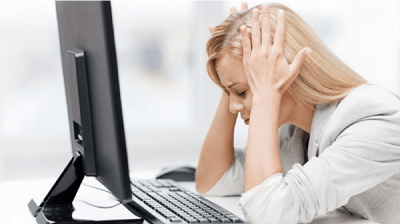 Online banking can take the hassle out of managing your money — but common mistakes can jeopardize your savings and endanger your accounts. Here are some tips to help you stay safe when managing your money through the web:
Banking via public Wi-Fi
While public Wi-Fi hotspots can be convenient for checking the forecast or searching for digital coupons, it's not secure enough for your financial data. These hotspots can be prime locations for hackers to intercept your data and steal your account information. Instead, wait until you're at home or on a secured network before logging in.
Leaving your hardware unguarded
If you manage your money online, your accounts are only as safe as your phone, laptop, and computer. Make sure your devices are password protected and stored in a secure location, where they aren't easily accessible to thieves. For instance, if you need to leave your laptop in your vehicle, hide it inside an under-seat storage compartment or a similar hidden area. And in addition to keeping your devices physically secure, only use your financial institution's official app for mobile access to your account. You can find the correct app by going to your financial institution's website and following the link that directs you to the app's download page.
Neglecting your accounts
One of the simplest ways to safeguard your money is to simply check on your accounts regularly. Monitor your checking and savings accounts daily for suspicious activity and fraudulent charges. If you do notice anything out of place, contact your financial institution to get things straightened out.
Skipping security features
According to a study by Javelin Strategy & Research, if you aren't signed up for security alerts and notifications, fraudsters can exploit your data for 75% longer. These emails and texts can help you act fast and shut down fraudulent activity, so if your financial institution offers this security feature, be sure to opt in. And in addition to helping you safeguard your account against cybercrime, these alerts can also help you stay aware of your balance and avoid overdrafting your account.
In addition to security alerts, if your financial institution offers two-factor authentication, be sure to opt in. It may add a few seconds to the time it takes you to log into your account, but it could bar a hacker from your account — even if they have your username and password. In other words, it's a small price to pay for an extra layer of reassurance.
Using weak passwords
Passwords can be complicated and difficult to remember. However, it's unwise to use the same standard password for all of your accounts. That's because if a hacker gets ahold of your password, all of your accounts that share the password are at risk of becoming compromised. It's also crucial to develop secure passwords that incorporate uppercase and lowercase letters, numbers, and special characters. Avoid using obvious words and phrases, like your pet's name, your birthday, or other publicly shared information. And to help wrangle all of those account credentials, consider using a secure password manager.
Keeping your finances safe doesn't have to be a hassle — simply take these steps to secure your data, and you'll be able to enjoy the convenience of online banking while minimizing your risk of cybercrime.