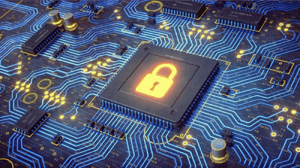 To safeguard your financial, private, and personal information from identity thieves and hackers, you should use unique passwords for each of your online accounts as well as for each of your devices. From email — both personal and work — and bank accounts to health portals and shopping sites, the number of passwords to keep track of can be overwhelming. The following tips will help you store and organize your passwords simply and safely.
Pen and paper
Record passwords for the digital world in the real world with an old-school method — putting pen to paper. Designate a notebook or page in your journal where you can record by hand your passwords to your online accounts. Be sure to update it when you change a password, and store it in a locked drawer or safe place in your home far away from curious eyes. Since it contains such valuable information, it is not a smart move to take your physical password record out of your house. You would not want to risk losing it while you're logging hours at the coffee shop or leaving it behind at your office, where anyone could have access to it.
Password managers
Since the passwords you're managing unlock accounts online, you might find it easier to store, organize and locate them in an online password management tool. Most tools require just one password to reveal all of your stored passwords or login credentials for your accounts, apps, mobile devices, and computer. Plus, password managers use encryption techniques for an added level of security, according to CNET.com writer Clifford Colby.
"In addition to keeping your identity, credentials and sensitive data safe, the best password manager also has a password generator to create strong, unique passwords and ensure you aren't using the same password in multiple places," he adds.
The password management tool you choose should be able to work across all your browsers whether you're on your smartphone, a tablet or your laptop, according to The Balance writer Robert Siciliano. "This cross-platform functionality should include a smartphone-specific application that protects your mobile devices," he adds.
There are many password management tools on the market today, offering a range of features and fees.
Best practices
You must always be on the defensive when it comes to safeguarding your online activities. Don't click on suspicious ads or open questionable links in emails.
"Use antivirus software to ensure you haven't already become infected with malware, and then keep an eye out for shady software or phishing attempts that could install it," advises Siciliano.
Another tip to boost your security, he adds, is regular software updates.
Whether you choose a low-tech tool like a notepad, or an online tool to store your passwords, make sure you protect the information. With so much vital information stored in your accounts, a shared or hacked password could threaten your financial and personal security.