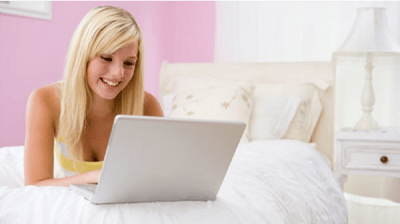 The safest place to do your online banking is at home over a secure Wi-Fi network. Unfortunately, many private internet connections are not actually that private — including yours. Your internet security may be vulnerable to hackers and thieves. To ensure your online banking is secure, follow these suggestions to bolster your Wi-Fi's defenses:
Change the SSID
Ever heard of a service set identifier? It's a technical term for the name of your Wi-Fi network. By default, this network ID is viewable to any wireless-enabled device nearby scanning for networks to connect to.
Geraldine Strawbridge of Cyber security company MetaCompliance recommends changing the SSID from the manufacturer's default and making it hidden from searches. "SSID hiding is a feature that will enable you to hide your network name from the list of people in the surrounding area. Changing the default name makes it a lot more difficult for a hacker to know what type of router you have, reducing the chance of attack."
Authorized guests will still be able to connect to your network but will need to search for the specific name of the network. You don't want that information being publicly broadcast.
Don't use the default password
If you haven't created a unique, complex password for your network, you're practically leaving the door open to hackers. According to the U.S. Federal Trade Commission, it's very easy for people to find this information and log into your network.
That's why the FTC strongly advises changing these from the preset ones — both the network password and the admin password. "If a hacker managed to log into the admin side of your router, the hacker could change the settings, including your Wi-Fi password. That would undo any other security steps you may be taking." Remember that a long, random password with a variety of characters will be hardest to crack.
Encrypt your network
Encryption goes a long way in securing your online safety, establishing an authentication protocol that keeps unauthorized users from accessing your network or sensitive data. Unfortunately, as NortonLifeLock points out, most wireless routers have this setting off by default, and most people don't activate this setting.
"Make sure you turn it on immediately after your broadband provider installs the router," the company advises. "Of the many types of encryption available, the most recent and effective is 'WPA2.'" To verify if you're using encryption on your network, look at your network settings and check the wireless properties.
Update your router
How old is your router? Have you ever checked to see if there are available updates to its firmware available from the manufacturer? Like any digital device, wireless routers can have gaps or weaknesses in their software that make them vulnerable to hacking and require subsequent patches.
"Visit the manufacturer's website to see if there's a newer version of the software available for download," recommends the FTC. "To make sure you hear about the latest version, register your router with the manufacturer, and sign up to get updates." Always make sure you're running the latest software on your system.
These are some of the most vital measures you should take to secure your home Wi-Fi network. Depending on how careful you want to be, you can also take further measures like using a VPN, setting up a separate guest network, and deactivating any remote access settings.