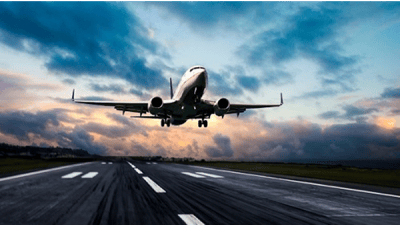 Whether you're heading out for a weekend road trip or flying to a far-flung destination, your smartphone is an essential tool for keeping you organized and informed as you travel. As you plan your big adventure, consider downloading these apps — they'll give you plenty of support wherever you go. And you'll be able to install them on nearly any device, as each one is available for both iOS and Android.
Planning and organizing your trip
With PackPoint, you don't have to worry about forgetting to pack something important. Once you input your trip details, the app will customize a packing list based on the purpose and length of your trip and the weather at your destination.
Wherever you're going, TripIt will help you keep track of your travel plans. Simply forward all your flight, hotel, and car rental booking confirmation emails to the app, along with any other key details, and it will construct a detailed itinerary for you.
Sygic Travel provides even more itinerary assistance. Drawing on a list of 50 million attractions, it organizes all of the things you'd like to do and places you'd like to visit into a manageable daily schedule.
Hotels, airports, and highways
Downloading Hotel Tonight will help you handle last-minute lodging problems with ease. For example, if your hotel reservation falls through or your flight gets canceled, the app can find you an empty room for a reasonable price.
Whether you're flying somewhere yourself or picking up someone else at the airport, FlightAware keeps you in the know, tracking flight locations, arrival times, and any delays that might crop up.
Need to stop at the next freeway exit to fuel up, grab a meal, or find a room for the night? The iExit app provides detailed information about gas prices, hotels, and restaurants at each exit you might encounter.
Once you've arrived
It can be tough to navigate a new city, but Citymapper makes the task easier, providing detailed information about transportation options in every major city — from subways and buses to cabs, bike rentals, and walking routes.
Depending on where you're traveling, public restrooms might be hard to come by. That's where Flush comes in. This app helps you find the facilities in time no matter where you are.
If you're looking for a great place to eat, the perfect nightlife spot, or fun attractions, Foursquare City Guide is sure to be a handy resource. This app conveniently rounds up all the best activities and destinations in cities around the world.
Traveling abroad
When you're traveling outside the U.S., it's wise to have the Smart Traveler app at your fingertips. Developed by the State Department, it provides important information about visas, embassies and consulates, and other resources U.S. travelers might need in an emergency.
If you don't speak the language where you're going, Google Translate will be invaluable. This intuitively designed app can translate typed text, conversation, or photos in dozens of languages.
If you need to keep in touch with travel companions and friends or family back home, download WhatsApp. This app uses the internet instead of SMS to send messages, helping you avoid expensive charges when you're abroad.
Download these useful travel apps before you leave to take the stress out of travel, make your journey smoother, and enjoy each destination to the utmost.