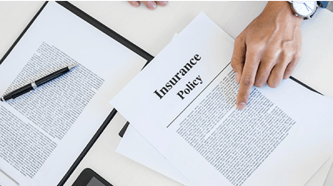 While it's important and in some cases legally necessary to have insurance, you're by no means locked into getting your coverage from one company. The same way you can improve your situation by looking for a new job, home, or car, you can explore your options when it comes to insurance. In some situations, switching insurers is the smart play to make.
Change in circumstances
HealthCare.gov calls a major life change that may mandate an adjustment to your insurance coverage a, "qualifying life event." A QLE breaks down into four types of events: loss of coverage, changes in your household, change of residence, and other life circumstances. While the government uses these events to determine if you qualify for a special enrollment period, they're also strong guidelines for considering changing other types of insurance.
Changes to your household like getting married or having children are prime opportunities to consider a new insurance provider. Cameron Huddleston, an author and journalist writing for Forbes Advisor, recommends running through a comprehensive insurance checklist with your spouse when you get married. Not only will this QLE allow you and your partner the opportunity to change health plans, but it presents the chance to address your life, auto, and homeowners or renters insurance and bring them under one umbrella. This can help you reduce costs and simplify your situation.
Moving to a new home, whether in the same city and state or a new place altogether, is also a life event that should have you considering your policies. Delbridge notes that it may even be necessary if you move to a new state as insurance agents are typically only licensed for the state in which they reside.
Cost
Out-of-pocket premiums are likely the biggest reason people consider switching insurance providers. If you feel you're paying too much for your coverage, you can shop around and see what rates other companies offer for similar policies.
Emily Delbridge, a car insurance and loans expert for The Balance, notes you'll want to cast a wide net to get the best deal possible. Don't simply settle on the first quote that undercuts your current premium — compare multiple rates from different providers so you'll get a fuller picture of how much you can save. Delbridge also recommends going back and comparing rates every couple of years.
Whether it's auto, home, or life insurance, most companies offer similar degrees of coverage. But Cynthia Paez Bowman, a personal finance contributor at Bankrate, recommends closely considering the differences between your current policy and what's offered by the provider you're considering. Be sure that the deductibles and coverage match up to a comfortable degree so that you can be sure you're paying less for the same or better rather than less for less.
General dissatisfaction
At the end of the day, your insurance provider is a business that has to serve your needs. And if you feel that your insurance company is not adequately meeting those needs, that's reason enough to consider another insurer.
Delbridge explains that something as simple as not getting on well with your insurance agent or claims adjuster is all the justification you need to explore other options. One way to make sure your move is fruitful is to ask people close to you about their experiences with their insurance companies. Ask for candid feedback on everything from the agents and adjusters to policy costs to online payment and account management tools.
There are many instances where going in a different direction with your insurance provider could be the best choice for you. If you know when to take the leap and how to go about it, you could stand to be happier with your insurance situation and save a bit of money in the process.