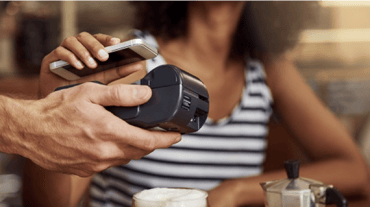 Smartphones have revolutionized how you can perform financial transactions, making it easy for you to shop, pay bills, and send money to friends from wherever you are. You can perform these transactions in a variety of ways, such as paying via web browser or app, using near-field communications (NFC) technology to tap your phone at checkout, or sending payments through text messages.
All of these operations divulge some of your sensitive financial information, so it's important you're being cautious when entering your credit card or checking account information on your personal device.
Making mobile payments is safe but only if you follow these important rules when providing your financial information to pay for anything digitally:
Only used trusted platforms
Mobile pay is very popular right now, which means a lot of companies are dipping their toes into the market to offer their own platforms. Unfortunately, even if these businesses are well-meaning, their systems may be untested or faulty, and hackers can break into them to nab your confidential information.
According to James Stoner of Due.com, the best way to store your payment information is to use the software that came on your phone. If you need an alternative, use a reputable platform like Google Wallet that doesn't store your credit card information. "Use extreme caution when using third-party mobile payment apps from the app store or the internet," Stoner advises.
The Consumer Federation of America (CFA) recommends you always read the platform's privacy policy before creating an account to ensure your information will remain confidential.
Always use a credit card
When you make any mobile payment, you should only use a credit card for it — never a debit card or bank account. Latoya Irby of The Balance explains this is because, "credit cards have much better fraud protection than debit cards. Most credit cards have zero-fraud liability policies."
If you notice suspicious transactions on your credit card statement, you can submit an appeal to have the charge removed without issue. It's much harder to accomplish that when a thief charges directly from your bank account via debit card.
Avoid public Wi-Fi
Even if you're using a trusted app or email system when sending money to a friend or retailer, hackers can still intercept that information if your phone is connected to a public Wi-Fi network.
The CFA explains, "If you are making mobile payments through the web, it's possible your sign-on credentials (user ID and password) and account numbers could be exposed, despite the security features in use."
The most reliable way to avoid being compromised is to use mobile data when performing these transactions, or wait until you're on a trusted, private Wi-Fi connection. If you prefer to use public Wi-Fi, use a virtual private network to encrypt your data and mask your identity to anyone who may be watching.
Know how to lock your phone
Even if you're extra careful with your phone, there's always a chance someone could steal it and access your financial transactions through a mobile pay app.
Stoner points out the best way to prevent your sensitive information from being seen by a thief — financial or otherwise — is to remotely lock your phone after you misplace it so it can't be accessed. "It's more important than ever to make sure you act quickly when your phone is lost or stolen," he urges.
If you don't know how to lock down your device, you can find directions online by searching for the device manager website for your Android, Apple, or Windows phone.
If you take precautions like these to keep your financial information secret and secure, you can safely enjoy the convenience of mobile payments without the potential dangers.