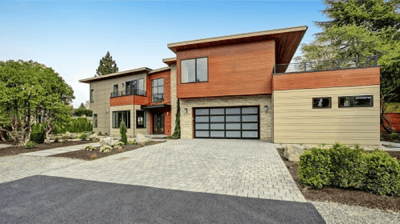 When interest rates dip lower than your current rate, you might be tempted to refinance your mortgage. After all, lower interest rates should equal lower monthly payments. This means you could have more room in your budget while still paying on your home. Refinancing, however, is a serious financial decision and should be based on several considerations.
Here is a closer look at the benefits and drawbacks to refinancing your mortgage to help you decide if it's is the right financial move for you:
Benefits of refinancing
When you choose to refinance, your monthly payment should be less than it was with your original mortgage thanks to the decreased interest rate. That means more money back into your pocket. This, "found" money, or the equity you've already built up, can be put toward a myriad of things like home improvement projects, bills, unexpected expenses, or your savings account.
"Depending on how much equity you have in your home, you might be able to get extra cash when you refinance," says Miranda Marquit, writer for TheBalance.com. "Refinance for more than you owe and take the extra money to pay down or consolidate debt, fund college, or start a new business."
Refinancing may also allow you to satisfy the terms of your mortgage years before you thought possible with your original loan, turning what was a 30-year loan into a 20- or 15-year one. That means you'll own your home outright sooner, explains Marquit.
Another benefit of refinancing is more stability and less financial surprises, especially if you are trading in your adjustable-rate mortgage for a fixed-rate loan. The interest rate is set when you take out a fixed rate loan so you can more easily budget your monthly payment and additional expenses. Marquit also notes a refinanced mortgage may help release you from a current home equity line of credit.
Drawbacks of refinancing
As you may remember from your original mortgage negotiations, there is a lot of paperwork and red tape to conquer. The never-ending list of documents, signing, and approvals are also accompanied by fees and closing costs, which you will need to contend with again when you refinance your loan.
"Closing costs include everything from legal fees, to an appraisal, to a loan origination fee," according to Laura Grace Tarpley, Certified Educator in Personal Finance (CEPF) and editor at Business Insider.
When you opt to refinance your loan, you can decrease the length of the loan. While a shorter loan term means fewer years, you will have to factor in a mortgage payment into your budget, it will most likely increase your monthly payments.
Is refinancing your mortgage right for you? With so many pros and cons, it's best to consult a trusted financial advisor to help you evaluate your situation before making such an important decision.