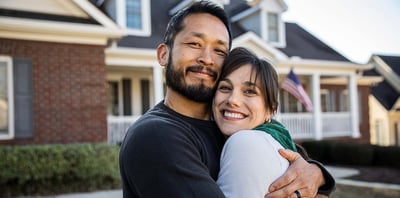 With historically low mortgage rates and soaring real estate prices, today's home owners have unprecedented amounts of available equity in their homes. Now could be an excellent time to apply for a Home Equity Line of Credit (HELOC) from First Federal Bank.
A HELOC is a revolving line of credit that uses your home's equity as collateral. Upon approval, you may have access to funds for up to several years. You are approved for a preset amount of money, and draw upon the funds as needed.
There are a number of reasons you may want to pull cash out of your home, including to consolidate debt, make home repairs, renovations, or upgrades, pay off student loans, or plan a vacation. And there are several potential benefits that make a HELOC attractive:
Interest may be tax deductible

Funds available as you need them

Flexibility of low monthly payment

Overdraft protection

Annual Fee waived with Auto Debit or eStatements

Access to checks to draw from HELOC funds
It's important to note, during the draw period of your HELOC, you will have to make interest payments, which can fluctuate in amount, as the rates are variable. That is just one of the considerations to keep in mind. When you borrow through a HELOC, you're borrowing against home equity you worked hard to build up. If housing prices drop, you could wind up owing more than your home is worth.
If you have considered the pros and cons and decided a HELOC is right for you, follow these easy steps to apply today:
A member of our team will be in touch during normal business hours. We'll walk you through the process, making it as simple as possible.