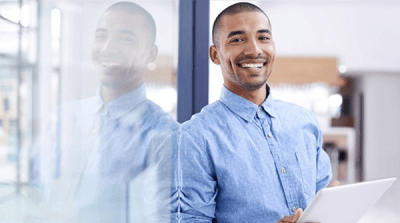 Ideally, you want your employees to be happy and healthy — not just because they work for you, but because they're people you genuinely care about. As an employer, you have the ability to help in this cause. Rolling out wellness programs for your workers offers your employees tools they can use to build better health, and you can great results on several fronts.
Defining wellness programs
There are several different types of wellness programs you can consider implementing as an employer. According to the Society for Human Resource Management, these plans can serve a variety of functions, including offering education and awareness about severe health issues, offering a gateway to better fitness, and incentivizing healthier lifestyle habits with lower insurance costs.
Some of the more common components of a wellness program are health screenings, nutrition and weight loss resources and courses, and programs aimed at curbing tobacco and alcohol consumption. Implementing these kinds of programs can take a variety of forms, including offering on-site clinics, or discounted memberships at fitness clubs.
Don't forget emotional and mental wellness
While it's easy to think of wellness programs in terms of their impact on physical health, the importance of emotional health cannot be understated. Caring for the body can directly result in an improved state of mind, but you can also offer programs specifically aimed at supporting mental health.
The American Psychological Association (APA) notes Employee Assistance Programs can target causes of negative emotional states like stress, finances, and family issues. An EAP is something you can supplement by promoting work/life balance and self-care. The APA also recommends offering Mental Health First Aid training to managers and employees, which empowers workers to help one another when it's needed.
Better mental and emotional health in the workplace also comes down to how you conduct business. APA recommends using inclusive language that fosters a welcoming environment and encourages employees to be honest and open. If you establish that people can speak openly about their feelings and issues in a professional manner and pair that with an effective EAP, you'll be well on the way to a happy and productive workforce.
The workplace benefits of wellness programs
Happiness and productivity in the workplace are among the biggest reasons to consider employee wellness programs. As the Indeed editorial team points out, wellness programs by and large improve healthy behaviors and mitigate stress, which leads to more energy and motivation during work hours.
When the workplace is humming along and everyone is feeling as close to their best as possible, you can expect strong engagement and better morale. Indeed's editorial team recommends trying group activities built around health and wellness — this allows employees to meet one another on different levels and can help build stronger relationships and rapport. When more people are emotionally invested in one another, and when workers feel supported by the company for which they work, satisfaction will become the norm.
There's also a financial element to consider. SHRM notes lower health insurance premiums are one of the strongest motivators for employees to participate in a wellness program. If most employees meet certain standards relating to fitness and other factors through a health assessment, it can save money on both sides of the coin. What's more, healthier employees make fewer insurance claims, which further compounds cost savings.
If you're looking to establish a wellness program for your business, SHRM recommends polling the people who work for you to see what matters to them. From there, you can form a committee that helps build a plan with clear goals and incentives, create a budget, and roll it out to your team. With the right planning and approach, you should see positive results before too long.