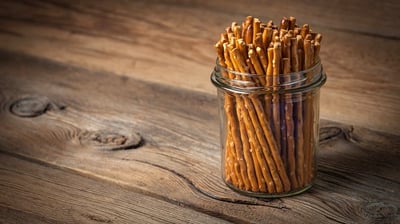 When you maintain a physical office space, one of your priorities should be taking care of your employees. A great way to do this on multiple fronts is to install vending machines stocked with healthier food options. Healthy vending options aren't just great ways to help your people — they're easy to maintain and can lead to extra revenue.
It's easy and effective
Having vending machines on the premises doesn't require a lot of effort over the long haul. The blog for American Food & Vending's American Dining Creation notes vending machine management and maintenance are typically not large concerns, as it's something left to a third-party vendor.
ADC writes when you work with a vending company, you'll work with attendants and technicians who handle things like restocks and regular tune-ups. This will typically be the same company with which you work on setting up your installation.
Once you have vending machines installed and stocked, you'll have a means to make additional income to help your business. Jamie Stuart-Campbell writes for LinkedIn Pulse that vending machines can pay for themselves if they're popular with your employees and can even generate additional revenue you can use to grow your business or further incentivize employees.
It improves employee health and productivity
It's important for employees at the office to get up every now and then to shake off the cobwebs. Having conveniently located vending machines gives workers a destination when they need to take a short break. Stuart-Campbell also points out that, thanks to their stock of healthier food and drink options, they can even be great for a quick boost of energy to push past the mid-afternoon hump.
What's more, employees coming and going from the vending machines can lead to more interactions between teammates and help build rapport. This contributes to a friendlier and more collaborative atmosphere and can reduce the frequency of off-site lunches.
By focusing on vending machines that offer up healthier options, you can promote healthier habits in the workplace, which leads to even better employee morale. A 2020 study of the health benefits of healthy vending published by the National Library of Medicine finds replacing junk foods and sugary drinks creates the possibility for major health benefits.
As ADC points out, working to improve the health of your employees can have a larger impact on your business. Not only will healthier and well-fed employees feel happier, but they'll be less likely to need sick days. You can use this as a jumping-off point to further incentivize employee wellness with team events and initiatives like healthy cook-offs and competitions.
Having healthy food options at the office can boost your business in a big way. Look into your local vending machine providers and consider the options available to you. Before you know it, you may find you've created a space for employees to congregate, refocus, and feel better about themselves.