Health insurance is a benefit most workers demand from their employers. As a small business owner, you might be overwhelmed by how to provide health benefits to your employees or secure adequate coverage for yourself. But there is no reason to panic. There are plenty of options to help satisfy your health insurance needs and the needs of your staff.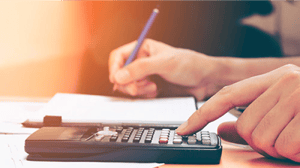 Insurance for one
If you are running a solo operation and don't need to consider insurance needs for any employees, you still need to figure out what plan will best fit your life as a self-employed entrepreneur. Luckily, you have a lot to consider, including the Affordable Care Act, according to The Balance writer Janet Hunt.
"You can also check and see if you qualify for Medicaid healthcare coverage, or even elect to self-fund your health insurance. Many insurers now offer self-insured employee healthcare. Because you are only insuring yourself, you have some flexibility in choosing the best plan for your needs," Hunt adds.
Insurance for a group
The Small Business Health Options Program is a good place to start looking for health insurance plans for your team. Health insurance through SHOP is designed for small business owners who employ a staff of approximately 1-50 people who work full-time, reports the Center for Consumer Information & Insurance Oversight on CMS.gov (Centers for Medicare & Medicaid Services).
Offered by private insurance companies, the plans included in SHOP help provide coverage for medical and dental services, according to Healthcare.gov. The quality plans offer a wide range of costs, too, and are divided into four tiers — Bronze, Silver, Gold and Platinum. Each tier reflects the average percentage of costs covered by the insurance company and the percentage of costs your employees will have to cover. For example, the Bronze plan has costs divided into 60 percent covered by the insurance company and 40 percent of costs being the responsibility of your employees. The highest-level plan, Platinum, burdens your employees with only 10 percent of care costs. The rest is covered by the insurance company.
Dental coverage can be rolled into some of the SHOP plans, too. If you prefer to offer dental coverage to your employees as a stand-alone option, that's possible as well. To learn more about SHOP, you can work with your own insurance company or reach out to an agent or broker who's registered as a SHOP representative, adds Healthcare.gov.
A Small Business Health Care Tax Credit is an option to pursue if you oversee a staff of fewer than 25 people. CMS.gov reports that the credit is "worth up to 50 percent of your premium costs (up to 35 percent for tax exemption/non-profit employers)." You'll most likely have to utilize a SHOP plan to take advantage of the credit.
"The amount of credit you receive works on a sliding scale. The smaller the employer, the bigger the credit," according to the Internal Revenue Service.
Since your needs and the needs of your employees are unique, it's important to thoroughly investigate all your health insurance options.