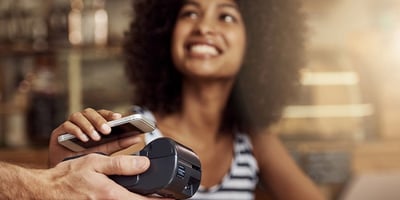 A healthy business must have a thriving customer base that provides stability as a major revenue driver. In fact, Harvard Business Review found it's easier and less costly to retain existing customers who already know your brand and your products or services than to acquire new customers. To have an effective customer retention approach, though, you need to make sure that your company considers these guidelines:

DO: Get in touch with customers

Maintain up-to-date contact information in your client database so you can follow up with them and convince them to return in the future. How else are you going to keep your brand at the forefront of customers' minds? It's crucial to collect and confirm data like phone numbers and email addresses every time they do business with you.

Communicate early and regularly through text or email, making sure you abide by all CAN-SPAM and Esign legal requirements; thank them for their patronage and encourage them to come back. "People love to provide feedback, and new customers will develop deeper brand loyalty if they feel you truly value their opinion," recommends Entrepreneur contributor Adam Petrilli. Also inform them of events, birthday promotions, and special offers that would appeal to them.

DON'T: Waste their time

Be careful you don't misuse your customers' contact information by poorly communicating with them. Avoid inundating patrons with messages — especially ones that don't offer any clear value to them. Vague or confusing memos that lead to frustration will also sabotage customer retention. Be upfront and transparent.

Stay competitive by rewarding customers for returning to your business — rather than just expecting that your deliverables will speak for themselves through sheer quality. Never send messages that demonstrate you think you're entitled to their patronage.

Recipients will probably delete your texts or emails if they don't offer any clear value. That's why LinkedIn contributor Mathew Dwight recommends incentivizing them to provide this information through promotions like a coupon or free shipping for their next purchase or signing up to an email list. Reward customers for staying engaged and following your brand.

DO: Take time to welcome new customers

Invest a little extra time to start building a relationship with new clients. Get to know their needs, interests, and values so you can form a personalized bond that big chains cannot. Investing in the onboarding process can make it easier to achieve customer loyalty in the long run.

This also pertains to your physical storefront, if you have one. Your company should maintain a welcoming environment that customers will want to revisit, be recognized at, and feel at home in.

DON'T: Neglect existing customers

It's easy to become overly focused on reaching new customers, so don't overlook your loyal clients. Make sure your business doesn't take existing customers for granted. Target VIP customers who have made large purchases or extensive users of your services.

Don't get wrapped up in only short-term strategies for engaging customers. Show a long-term commitment to meeting their needs so they become advocates for your brand.

DON'T: Be unavailable or unresponsive

Recurring clients expect communication to be a two-way street. They won't feel truly appreciated if you are always sending them messages but never return theirs. Make sure they can reach you with queries and receive tailored customer service. Strive to maintain prompt response times for emails, chat messages, and voicemails.

Make your contact information easy to find. "Take a hard look at the accessibility of your customer service information," advises Petrilli. "It should be displayed everywhere: on each page of your website, across your social media, and in every email you send."

Keeping your existing customers happy is crucial to convincing them to trust your brand and form a lasting relationship.