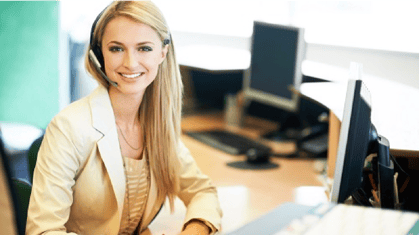 When growing your business, it can be tempting to focus your efforts on winning new customers. However, repeat business is essential for your company's long-term success. Courting customer loyalty can be more cost-effective than seeking out new patrons. While different strategies may work better in some industries than others, here's a look at some proven winners that could help you grow your customer base:
Add a personal touch
For Emily Erkel, the entrepreneur behind the LePrix pre-owned luxury fashion boutique, customer retention is all about showing your clients you care. Her brand has a customer care team that can personally assist buyers through multiple channels, including email, text, and phone calls. And if your customer experiences a hiccup along their buying journey, you can use it as an opportunity to demonstrate your dedication to good service — and go the extra mile to make it right. But don't expect your staff to know how to handle these issues without training. Entrepreneur Robert Brill suggests specifically educating your staff on how to foster client relationships.
Don't forget to follow up
One way to increase customer retention is to give your clients a reason to come back. In addition to sending an email thanking the shopper for their patronage, Boitnott suggests including a discount offer. You can also ask for feedback using a short survey, and sweeten the deal by offering a coupon or other incentive to encourage participation. In addition to elucidating more about your customers' needs, this handy strategy can help get clients hooked on your business.
Honesty is the best policy
Customers will return to a business they can trust. While it may be tempting to act like you have the solution to all of your client's woes, Corey Lewis, head of wellness lifestyle brand 1AND1, advises against it. So when managing client expectations, be realistic about the problems your product will solve. Lewis explains customers appreciate this level of respect, and will reward it with their loyalty.
Listen to feedback
Robyn M. Bolton, founder of business consultancy firm Mile Zero, warns against treating your customers like transactions instead of relationships. If you want to earn a loyal following of customers, Bolton advises you to take their thoughts, concerns, and feedback into consideration. By doing so, you'll build your base's trust and loyalty.
Make shopping easy
When your customers are trying to make a purchase, they don't want to jump through a bunch of hoops. Luckily, there are some steps you can take to cut down on that friction. Ensure your website is optimized for mobile browsers, since many customers shop on their phones and tablets. And instead of requiring your customers to make an account specific to your store, Entrepreneur contributor John Boitnott suggests offering guest checkout and single sign-in options, which allows customers to authenticate using their Google or Facebook credentials.
Subscriptions and loyalty programs
Customers enjoy feeling like a member of an exclusive club — and it's even better if that club offers perks and bonuses. Boitnott suggests courting customer loyalty through programs that offer exclusive coupons or samples. Depending on the nature of your company and customers, you could even monetize this by offering a paid subscription program that offers benefits like discounts and free shipping.
For more tailored advice on retaining patrons, consider discussing your options with a business consultant.