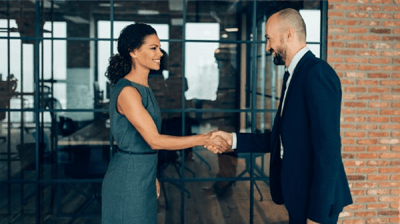 You've had a dream of going into business for yourself, and now you have a product or service you could turn possibility into reality. When you're looking to get a business venture off the ground, you need startup capital. That's where business loans can come in handy.
Depending on your situation and goals, a startup business loan might be a great way to get your idea off the ground and into the hands of customers.
Do the work first
If you plan to seek out a business loan, you will need to do some substantial pre-planning before applying. The United States Small Business Administration recommends providing a potential lender with essentials like a business plan, expense sheet, and projections for your first five years of business.
Because the requirements are so daunting, you'll want to be sure you have a grasp of the structure of your business and how you'll make it successful before talking to a lender. Establishing the success of your product or service on a smaller scale and asking for a loan to scale up production for a proven commodity may be a good way to go.
Everything comes back to you
Think of taking out a loan for your entrepreneurial venture the same way you would taking out a personal loan. Without a proven track record for your business, lenders will need to rely on your personal credit history, according to NerdWallet contributors Benjamin Pimentel and Randa Kriss.
While it's possible to get a loan with a bad credit score, you'll likely pay a significantly higher annual percentage rate. Pimentel and Kriss note this can be as high as 36 percent. The best approach is to smooth out your personal credit history first, building a stronger credit score to increase your chances of securing funds. According to NerdWallet contributor Caroline Goldstein, most financial institutions won't lend to anyone with a credit score under 640.
Forbes Advisor's Jordan Tarvel and Kiah Treece also suggest asset-based financing as an option for funding your enterprise. This approach to financing is less risky for lenders, which means you can get more competitive rates. However, putting up personal assets like your home as collateral also means you could lose them if you hit hard times.
Turn to the authority on small-business loans
If you have decided getting a loan is the right call for your business, the U.S. Small Business Administration should be one of your top resources. An SBA 7(a) loan offers eligible entrepreneurs up to $5 million in funds, good for everything from working capital for launching your business to purchasing equipment.
For those who qualify, SBA 7(a) loans offer more generous interest rates, making it easier to repay over the years as you establish your brand. But this doesn't mean getting the loan is easy. You'll still need to provide the same documentation, and you'll still need to have a good credit score.
If you ultimately decide a business loan is not for you, the SBA is still a great resource for your startup. The SBA's website offers guides for funding a young business, suggestions for alternatives like venture capital and crowdfunding, and tips for securing the money you need.
Getting your entrepreneurial venture started is not a sprint — it's a marathon. Take your time and consider all the options available to you when it comes to funding. Speaking with an expert or peer will help you get a fuller picture of what's out there.