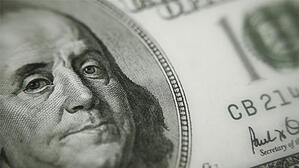 First Federal Bank is committed to supporting our small business customers during these challenging times. We know now is the right time to secure long-term financing for a stable financial future for your business. Here at First Federal we want to help through using Government Guaranteed Loans, with long term financing options and low fixed interest rates.
There are several types of Small Business Administration (SBA) loans. First Federal primarily uses the 504 and 7(a) programs. A 504 loan  can be used for a range of assets that promote business growth and job creation. These include the construction or purchase of existing buildings or land, long-term machinery and equipment, and new facilities. In addition, the 504 loan can be used to improve or modernize land, parking lots and landscaping, streets, and utilities.
A 504 loan cannot be used for inventory or working capital. A SBA 7(a) loan, on the other hand, can do everything a 504 loan can with the addition of financing business acquisition, inventory, or working capital. Both loans are excellent financial tools designed to get money into the hands of small business owners.
There are compelling reasons to consider applying for a SBA loan in 2021. The SBA's origination fee, normally three percent of the total loan amount, is currently being waived. And for loans originated before September, the SBA may make up to three payments on behalf of your small business.
The terms and conditions, like the guaranty percentage and loan amount, may vary by the type of loan your small business applies for. Typically, 504 and 7(a) loans require a 10 percent down payment. Collateral is required. The maximum for a 504 is $10 million and for a SBA 7(a) loan, $5 million.
With both 504 and 7(a) loans, the SBA helps small business owners secure funds, guaranteeing a portion of the amount borrowed. This guarantee from a government agency helps small businesses acquire funds they may not have otherwise qualified for. Interest rates are based on prime rate, the size of the loan, and the maturity of the loan.
In order to be considered for either loan, businesses must demonstrate they don't already have the resources to provide the financing. In addition, they must meet SBA size standards, be for profit, be able to demonstrate repayment, and be located in the United States.
First Federal can offer low fixed rates, and walk you through every step of the process. Contact us today to see if your small business can take advantage of this opportunity!