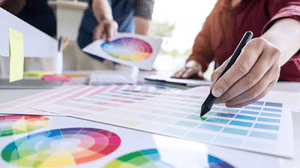 The real estate market is an ever-evolving entity, subject to buyers' wants, sellers' needs, and the state of the economy. These influences can make selling or buying a home exceptionally complicated. That is why you need some insider information. When you are shopping for a new home or getting ready to put your home on the market, remember the following real estate trends:
Less DIY, more turn-key
In the past, buyers were willing to see past outdated decor, worn carpet, or a closed-in floor plan, eager to update a home to their preferences, according to Better Homes & Gardens writer Kit Selzer. Now, buyers are eager to keep their tool belts, construction team and design skills packed away. In the BHG's first Home Buyer Study, 52 percent of respondents said their ideal home purchase would be free of major renovations and repairs, or be a new home build.
No more starter-homes
Traditionally, first-time homebuyers opted for a starter home, a dwelling they would outgrow in a few years once their families and/or incomes grew. According to the BHG study, millennials are jumping past the starter home stage.
"Typical starter-home buyers are now investing in higher-end homes, and 42 percent of millennials (those born between 1981 and 1996) surveyed wanted their first home to be their dream home," reports Selzer.
It's all about the kitchen
A kitchen can make or break a sale. Buyers covet a well-designed kitchen with features like large islands and high-end appliances that make entertaining easy and attractive.
"The majority (66 percent) selected a state-of-the-art kitchen as their most desired luxury. Not even an outdoor pool or a theater room beat out the ideal kitchen," according to Selzer.
Seller's market
These days, a healthy down payment, strong offer, and a good credit score do not equal an easy sale. Even if you can find a house you want, you will most likely be competing with other interested buyers.
"Although mortgage rates hover at historic lows, potential buyers are battling low housing inventory and higher prices, an issue that has plagued house-hunters in recent years and is showing no signs of letting up," according to USA Today writer Jessica Menton.
Virtual tours
Although not every real estate listing includes a 3D home tour yet, you are likely to see the option more often, according to NerdWallet writer Holden Lewis. The feature allows you to tour as many houses as you want from the comfort of your own home. It is more interactive than clicking through a slideshow of photos, and helps you whittle down your list, saving you a lot of legwork. Some 3D tours allow you to check out the neighborhood, too.
Whether you are in the market to buy or to sell a home, knowing these trends can help make the process more transparent. As a seller, it might be time to focus on some home improvement projects, update appliances and use digital tools to highlight your listing to potential buyers. As a buyer, be cognizant of low inventory, prepare for a bidding war, and be clear about what renovations you are willing to handle.