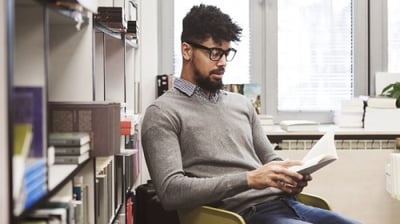 If you want to take a break without leaving your local area, a staycation is a great way to kick back and relax. Here are some helpful tips for making the most of your staycation for maximum enjoyment:
Be a tourist in your town
Just because you're not traveling across state lines or to another country doesn't mean you can't experience new things. Be a tourist in your own town or city! You could find many hidden treasures by checking out places like museums, theaters, bowling alleys, and more. See if there are any National Historic Landmarks in your area. There are over 2,600 NHLs in the U.S., including in National Parks. If you don't want to do the work of gathering research on places to visit, see if there are any guided tours in your city. Even if you've lived there for a long time, you're bound to learn something new.
Make a home spa
If you're looking for a way to forget your everyday stressors and just relax, try making an at-home spa. First, clean your bathroom so the built up grime doesn't bother you during your peaceful time. Go out and buy some essentials like candles or an oil diffuser, scented lotions, bath bombs, and an ultra-soft towel. Try adding plants as décor to truly get that getaway spa feel. Once you've placed all of your items in their spots, put some calming music on before taking a dip in the bath. Many music apps have pre-made playlists for relaxation, so you can enjoy time in the rainforest or even take a virtual trip to the beach.
Try some DIY
Sitting at home and doing absolutely nothing might work for some people, but if you're itching to feel productive during your time off, try to tackle some DIY projects. It doesn't have to be anything huge, though. You could start with something that has been sitting at the bottom of your to-do list or something that will just help make everyday life easier. If you don't have a project waiting in the wings, Lori Lovely at BobVila.com suggests smaller DIYs like creating a compost bin, painting your home's front door, or building a shelf. If you're on the side of wanting to scale back, consider decluttering your home and donating to a local shelter or thrift shop.
Visit your local library
When you have kids with you during a staycation, it can be difficult to keep them entertained. If that's the case, check out your local library. Many libraries hold free family-friendly events throughout the year. From learning origami and other crafts to story times with entertaining librarians, there's usually always something going on. If there aren't any events occurring during your staycation, think about making a theme for the day, such as learning about different cultures through the books in the library. Then, go home and make a dish from that culture to give your kids' palates a new experience.
Taking a staycation doesn't have to be boring. There are many ways to make the most of your vacation time while still saving money at home.