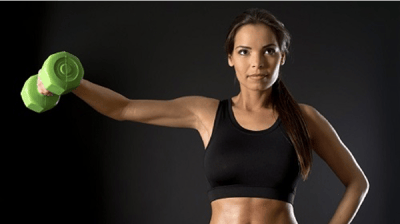 When you've got a busy schedule between work, social life, and home responsibilities, finding time to go to the gym can be tough. Add to that the cost of gym memberships, and you may find yourself falling out of fitness. But you don't have to find time to go to an expensive gym when you've got affordable and easy-to-use workout equipment at home.
Exercise mat
When you're working out at home and keeping things simple, bodyweight exercises are central to building a strong core and other areas of your body. Whether it's pushups, planks, or yoga, an exercise mat is a must for your home workout routine.
Rhalou Allerhand and Roshina Jowaheer, writing for Cosmopolitan, note a good exercise or yoga mat helps keep you and your floor safe. Using a mat prevents aches and pains that might come from lying on a hard surface, as well as carpet burn. It also helps keep your area clean, keeping sweat off your hardwood.
Yoga mats are relatively affordable and come in a variety of styles, thicknesses, and materials. What's more, you can bring your mat with you if you alternate between home and gym workouts, giving you a cleaner alternative to using a shared exercise mat.
Resistance bands
On the list of workout equipment that's the right combination of affordable, versatile, and fun to use, resistance bands are right at the top. As Christa Sgobba, a certified personal trainer, notes in an article for Self, resistance bands let you hit just about every muscle group the same as you can with heavy, expensive free weights.
Resistance bands work by applying resistance to an ultra-strong rubber band. By placing one foot in the center of a resistance band and grabbing the handles at either end, you can use it to perform exercises like curls, tricep extensions, lateral raises, and more.
The advantages of using resistance bands are clear, according to Shape Assistant Editor Megan Falk. Resistance bands are easy to transport — they're typically sold with bags for easy storage and organization as well — and they're safer to use than dumbbells and barbells. Because these bands also come in sets, it's easy to adjust exercises and create progress.
Stationary bike or treadmill
Spring, summer, and early fall are great for getting fresh air and plenty of cardio. But what happens when you need to get in your walk, run, or biking when it's raining, cold, dark, or just not ideal for being outside? That's where a treadmill or stationary bike can come in handy.
Stationary exercise bikes are all the rage these days thanks to big brands like Peloton, but they've always been a fashionable option for year-round, at-home exercise. These bikes won't take up a ton of space — you can typically fit one in the corner of a room without having it feel out of place. Certified personal trainer Tiffany Ayuda of Livestrong writes stationary cycling is also generally a safer alternative to biking on the road.
If walking, jogging, or running is more your speed, treadmills are a great option. Medium contributor Michael Foley writes treadmills also offer safety and convenience like what you'd get with a stationary bike. If you feel like going for a run at 2 a.m. because you can't sleep, your treadmill lets you do it with full confidence. Better still, treadmills offer a variety of incline and resistance settings so you can get the exact intensity of workout you're looking for every time.
Working out at home is a great way to get around the lack of time in your busy schedule and still get reps in.