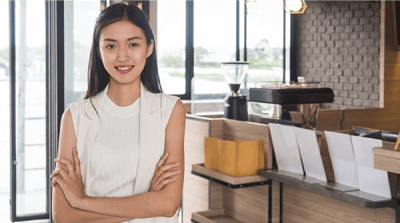 Running a business exposes you to risk, even if you have no employees. Business insurance can help protect you from many of the threats business owners commonly face. Here are some of the main types of business insurance you may come across in your research and while shopping for the perfect policy:
Business income insurance
Also known as business interruption insurance, this type of insurance helps cover lost income when damage to your physical property prevents you from operating your business, such as resulting from theft, wind, fire, lightning, and falling objects. It's often included with property and liability insurance and typically excludes damage caused by floods and earthquakes. If you have a physical location or equipment used to generate income, your business may benefit from this type of insurance. "Add-ons are available for anticipated expenses such as extra overtime or temporary workers," Katherine Fan, small business writer for NerdWallet says, meaning in extended shutdowns, the coverage can help you support your employees.
Commercial property insurance
Commercial property coverage is a must-have for most businesses, particularly those that operate out of a physical location. It protects your business against damage to the physical space where you do business as well as its contents, such as an office or warehouse and all of the furniture, computers, and other business equipment within it. Depending on the policy, it may cover damage from natural causes and catastrophic weather events, and even damage caused by riots. "Specialized add-ons can be included for an additional fee if your industry has higher risks for damage," Fan writes.
General liability insurance
"All businesses should have general liability insurance," says Sakshi Udavant, small business finance expert for The Balance. The main purpose of general liability insurance is to protect you from lawsuits and claims made by people outside your company. This insurance is commonly divided into two types: general liability and professional liability. Udavant says if your business provides specialized services, such as medical or legal, it should also have professional liability insurance.
Product liability insurance
Any small business that sells a tangible product should consider purchasing product liability insurance. This protects you from lawsuit costs should a customer claim your product caused them bodily harm. "If a customer experiences skin irritation after using your handmade soap, product liability insurance protects you against the financial losses if they file for damages," Udavant explains. One advantage of product liability insurance is that it covers the full lifecycle of your product — including if your packager, or some other party in the pipeline, causes your product to become defective and the customer chooses to sue you. This makes product liability insurance very valuable for retailers, wholesalers, distributors, and manufacturers.
Workers' compensation insurance
Workers' compensation insurance pays for medical expenses your employees need after work-related injuries. It also protects you from employee lawsuits related to those injuries. Fan writes, "Requirements for coverage vary from state to state." Most states require businesses to have some form of workers' compensation insurance, including small businesses, with some possible exceptions. That said, even if your business isn't legally required to have workers' compensation insurance, it's still a good idea to invest in it if there is any risk at all that employees could get injured on the job.
There are more than a dozen kinds of small business insurance you may want to know about. Work with a small business insurance agent to ensure you get the coverage you need to adequately protect your business.