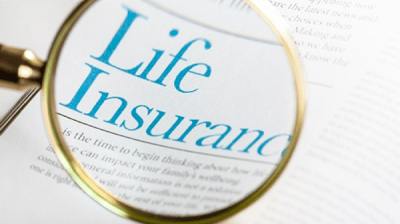 When you retire and become eligible for Medicare and Social Security, you'll no longer need to worry about purchasing certain types of insurance, such as basic health or disability coverage. However, there are still several policies you'll want to consider carrying. Here's a closer look at the insurance you're most likely to need for your retirement years:
Health insurance
Once you turn 65, you can sign up for Medicare health coverage, which includes Part A hospital insurance and Part B medical insurance. But if you retire at an earlier age, you'll need to find other coverage until you reach Medicare eligibility. Common options include COBRA from your employer, a short-term insurance plan, or coverage purchased on the Health Insurance Marketplace. If you meet your state's income requirements, you may also be eligible for Medicaid coverage.
Homeowners/renters insurance
Just like when you were working, when you retire you'll need homeowners insurance or renters insurance to safeguard your things and provide liability coverage. Maryalene LaPonsie of U.S News & World Report cautions against letting homeowners insurance lapse after paying off your mortgage, noting that this kind of coverage can help to protect your retirement savings. And if you're moving somewhere new for retirement, it's worth looking into whether you'll need additional insurance coverage for fires, flooding, earthquakes, or other disasters.
Life insurance
In retirement, you won't need life insurance to cover lost income for a spouse in the event of your death. However, LaPonsie notes you can incorporate a life insurance policy as part of your estate — for example, leaving a payout to a charity or using it to offset taxes on an inherited retirement account. In some cases, you can also purchase a hybrid life insurance/long-term care policy.
Long-term care insurance
As you age, the likelihood grows you'll need long-term care at a nursing home, an assisted-living facility, or your own residence. However, according to LaPonsie, Medicare won't cover these costs, and Medicaid will only pay for them if you're under a very low income/asset threshold. So, you'll either need to rely on savings or purchase long-term care insurance to cover these costs. Adam Shell of AARP suggests taking out a long-term policy between the ages of 60 and 65. Opting for this age window can keep you from paying often-pricey premiums during your younger years, but is still soon enough that you'll face a lower risk of being rejected for coverage due to health issues.
Medicare supplemental insurance
Medicare will cover many of your health costs after retirement — but not all of them. According to the official Medicare.gov site, to pay for what Medicare doesn't, you have a couple of options. With the first one, you can pair a supplemental Medigap plan with Part D prescription drug coverage from a private insurer. With the second one, you can purchase a private Medicare Advantage plan that bundles Part A, Part B, and Part D coverage with a variety of other benefits.
Insurance is just as crucial when you retire as it is earlier in life. As you decide which policies to keep and which new ones to buy, considering your specific needs and financial goals will help you make the most of your money during your retirement years.