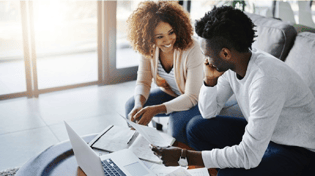 Choosing the right place to retire can have a major impact on your life and your loved ones. According to the U.S. Department of Health and Human Services, most Americans turning age 65 will need long-term care at some point in their lives. Many turn to care facilities once they are unable to perform specific activities of daily living milestones, such as walking or getting dressed.
There are several living options for seniors seeking assistance and accommodation. These include independent living facilities, assisted living facilities, nursing homes, and memory care facilities:
Independent living
Also known as 55-plus communities or senior apartments, independent living facilities are designed for people who are generally able to take care of themselves. There's a fair amount of variety in what can consist an independent living facility — it can be a single home or a retirement community where retirees have their own housing units subsidized by the U.S. Department of Housing and Urban Development. "Some independent living facilities include utilities, meals, housekeeping, basic maintenance, and scheduled transportation for errands and doctor visits in the monthly rent, while others assess these charges separately," writes Amy Fontinelle, researcher for Investopedia.
Independent living facilities are a good option for those who find it a burden to maintain their current home, and seek to live in a place where they can easily socialize with neighbors.
Assisted living
Assisted living is a type of housing specially designed for individuals who require personal and medical care. They are constructed to provide a home-like setting for residents while maintaining their independence and offering services to assist them in daily living. According to Where You Live Matters, an online resource for senior living, the most common services offered by assisted living facilities include assistance with using the bathroom, dressing, and grooming, as well as medication management. "Housekeeping, meals, laundry and transportation services, as well as social programs and activities, are typically included," adds WYLM. Assisted living facilities are a good option for people who need some help with the Activities of Daily Living (ADL), but do not need the specialized, full-time care provided by nursing homes.
Memory care
Memory care is a form of senior living that provides specialized care for people with memory issues, such as those suffering from Alzheimer's disease or dementia. According to newspaper reporter Michelle Crouch, memory care units are designed to provide a structured environment with set routines to reduce stress and improve safety. "[Employees] are also specially trained to deal with the unique issues that often arise as a result of dementia or Alzheimer's," Crouch writes in an article for the AARP. For example, because about 6 in 10 people with dementia are prone to wander, memory care facilities feature code-locked elevators, alarm-equipped doors, enclosed outdoor areas, and may even offer tracking bracelets.
Like most other care facilities, memory care also offers help with ADLs. However, keep in mind that they are designed for people with mid- to late-stage dementia. Individuals exhibiting only early symptoms of memory issues can live to their fullest with just the help provided in an assisted living environment.
Nursing home
Nursing homes are designed for people who need specialized medical care but do not need to be in a hospital. In addition to requiring assistance with ADLs, nursing home residents tend to have complex care conditions that need around-the-clock care and monitoring. They may need regular assistance from physical or speech therapists as well as from a skilled nurse. However, nursing homes are expensive and many have waiting lists. "Some do not accept Medicaid patients," Fontinelle warns. "Also, some facilities are only open to certain categories of patients, such as patients who require acute care."
Nursing homes are a good option for people with deteriorating health or who need significant rehabilitation after experiencing an injury. They are also a good fit for individuals requiring dedicated memory care on top of complex or chronic medical needs.
Finding the right place to live in your later years can be challenging and stressful for you and your family. However, assessing your needs as early as possible, and how those needs may evolve over time, can go a long way toward helping you choose the senior living option that most contributes to your well-being.