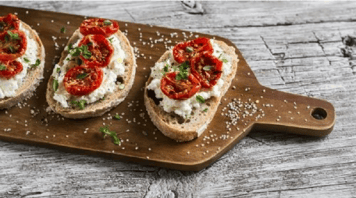 If you enjoy cooking but don't have time to fully prepare a meal or head to the grocery store, signing up for a meal kit delivery service is a great option. Consider selecting one or more of these delivery services to make the most of your dinners:
Blue Apron
Blue Apron offers a variety of meals every week, each of which uses responsibly sourced ingredients and comes in recyclable packaging. Kits always come with easy-to-follow directions. Past recipes have included honey teriyaki salmon, garlic-caper chicken, and pan-seared steaks. Blue Apron also offers vegetarian options, like butternut squash enchiladas, as well as particularly healthy foods each week. Pay for a wine subscription as well to try out different drinks, which pair well with the meals.
EveryPlate
EveryPlate offers affordable kits that create delicious and fulfilling meals. These kits have such a low cost because they utilize simple ingredients and have minimal packaging. Prepare pork tacos, chicken breasts, black bean quesadillas, or similar options for either two or four people at a time. While the meals take about 30 minutes to create, they still have relatively simple recipes, making them great for both novices and more experienced cooks.
Freshly
Freshly is the ideal kit delivery service if you have little experience in the kitchen or very limited cooking time. Its meals have all-natural ingredients and work to maximize nutrients while minimizing sugar. Best of all, they only take about three minutes to heat up in the microwave. Potential foods consist of homestyle chicken, steak peppercorn, and a chicken teriyaki bowl. Each meal has enough food for one adult on average and is typically low in calories. If you have any allergies, take a look at the peanut-free and gluten-free menu or sort through recipes based on your own dietary preferences.
Gobble
If you consider yourself a foodie but are short on free time, Gobble is a worthwhile pick. Gobble has an impressively diverse menu, ranging from meals like Thai noodle stir fry to ravioli with sun-dried tomatoes and baked artichoke. This menu also features vegetarian, low carb, dairy-free, and gluten-free choices. Chefs will measure and chop every meal's quality ingredients beforehand, so cooking your food requires fewer dishes and just 15 minutes of your time.
Home Chef
If you're preparing food for your whole family, check out Home Chef. This service has more than 30 kits available in a week, and they include low calorie, low carb, and vegetarian options. Plus, select between simple meals, such as a salad or flatbread, and adventurous ones, like Korean fried chicken and filet mignon. If you have a picky eater in your family, customize your kit by adding a protein or switching out the protein for select meals. Some foods even come in an oven-safe tin or grill-safe bag to cut down on the dishes required for cooking.
Improve your dinners and enjoy fresh, easy-to-prepare food by signing up for one of these meal kit delivery services today.