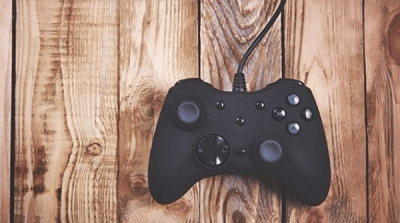 Since the 1980s, video games have gone from a niche hobby to a global juggernaut raking in billions of dollars a year. If gaming was an integral part of growing up, you have no shortage of opportunities to recapture the joy of your youth. Retro video games are all the rage across consoles and PCs, and that means some of the most popular and influential games ever made are at your fingertips.
GoldenEye 007 Remastered
While the film, "Goldeneye" was a smash hit, the video game of the same name arguably revolutionized video games as we know them. When it launched for the Nintendo 64 in 1997, GoldenEye 007 introduced a generation of console gamers to the multiplayer first-person shooter. Playing GoldenEye 007 with friends was, for so many, an event that carries with it fond memories of pizza, soda, and irrepressible feelings of rage directed toward anyone who played as Oddjob. Nineties kids will have the chance to re-experience the joy and seething frustration all over again with GoldenEye 007 Remastered, available for Xbox Game Pass and Nintendo Switch Online.
Resident Evil Director's Cut
In 1996, Capcom welcomed gamers to a world of survival horror in Resident Evil, a terrifying experience notable for its lurching zombies, limited resources, and impressive scares. While the franchise has grown to include an ever-expanding collection of games — most recently, a virtual reality version of the newest entry, Village, and a remake of the landmark sequel Resident Evil 4 — there's something oddly comforting about revisiting the original's polygonal characters, occasionally frustrating tank-like controls, haunting atmosphere, and B-movie-quality dialogue. PlayStation recently added the Director's Cut to its Playstation Plus Premium subscription service for those brave enough to enter the Spencer Mansion.
Super Mario World
In the world of video games, one stout plumber in red overalls towers over them all. Mario is as much a global institution as he is the title character of a massively successful video game franchise. For so many, their love of Mario started with Super Mario World, the legendary fourth entry released on the Super Nintendo Entertainment System.
Super Mario World takes the elements that made its predecessors so popular and ramps them up to 11 across 96 levels. Introducing staples like the Cape Feather and Yoshi, the game brought Mario into the mainstream for millions and stands as one of the greatest games of all time. If you don't want to break your SNES out of storage, Super Mario World and so many other great Mario games are available via Nintendo Switch Online.
Teenage Mutant Ninja Turtles: The Cowabunga Collection
When you think back to pop culture in the late 1980s and early 1990s, the Teenage Mutant Ninja Turtles occupied a huge space in the zeitgeist. Everyone's favorite heroes in a half-shell also occupied a prominent space in arcades and living rooms thanks to several popular video games. Teenage Mutant Ninja Turtles: The Cowabunga Collection gathers up 13 of those games, including the Nintendo Entertainment System and arcade versions of the original Teenage Mutant Ninja Turtle game and its sequel, Turtles in Time. If you're ready to have a tubular time with the TMNT, The Cowabunga Collection is available on consoles and PC.
From classic real-time strategy games to arena-style FPS to side-scrolling beat-'em-ups, video game lovers can find so many of their favorites in the wild with services like Steam, Xbox Game Pass, PlayStation Plus, and Nintendo Switch Online. If you're feeling nostalgic for simpler times and simple pleasures, you may be surprised at how easy it is to fall back into a game you love.