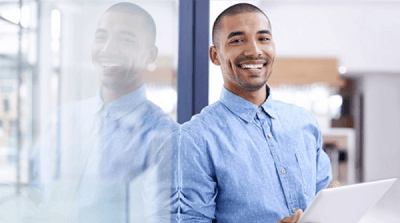 Whether you use a paper or digital system for your finances, keeping your records organized is important to help you stay on top of your budget, savings, spending, and bottom line. Here are a few ways to help you get a handle on your paperwork and electronic files so you can monitor your money and portfolio, establish goals, and set yourself up for financial success:
Draft a list
If you're toggling between paper and digital records, you may be concerned about missing something. To help you satisfy all your monthly bills, it's good to have a complete record.
"Neither mail nor email is perfect. Create a checklist at the beginning of the month listing every bill you are expecting. You can keep it on your desk, bill-paying area or a file on your computer," suggests Reyna Gobel, writer for Investopedia.com.
Go digital
The digital age and plethora of available apps can help streamline your finances, especially for the bills and records you automate, including your company's direct deposit paycheck and monthly bills. The good news is there are many apps available that range in features and function, so you can find the one that best suits your financial record-keeping and goals.
"The best personal finance apps provide several features (email reminders, bill due dates, track subscriptions, shared wallets, etc.) for managing your overall finances," advises LaToya Irby, writer for TheBalance.com.
She notes Mint is her pick for best overall finance app, while Personal Capital is her pick for wealth management. If you're trying to create a budget, she says to try EveryDollar, while Prism is designed for bill payments.
Keep receipts
When tax time rolls around, you'll have an easier time filing the paperwork if you've been diligent about saving receipts throughout the year. You'll want to collect the receipts that support taxable deductions so you can accurately complete your tax return.
"Add new receipts as they come in. Record tax-deductible miles driven, tolls and parking fees in a digital or paper notebook, calendar or datebook," advises AARP.org.
Sort bills
The bills that arrive in the mail should be filed away in proper folders. Depending on the number of these types of bills, a filing cabinet, accordion folder, or even designated drawer could be suitable to hold them together. By keeping them organized and easily accessible, this helps you monitor your activity and avoid missing payments and incurring late fees or worse.
"Property tax and homeowners' insurance bills typically are paid on an annual or quarterly basis, so they generally arrive by mail. An occasional expense like a medical test may be billed the old-fashioned way," according to Gobel.
The experts at AARP.org suggest creating a binder with separate folders or dividers for paperwork including: statements for your pension, credit cards, 401(k), IRA, checking account, savings account, and Social Security, as well as spots for your bills, warranties, loans, and mortgage information.
With these tips, you can organize your financial records so you monitor where your money is going, see how much you're saving, and never miss a payment. With a good organizational system in place, your money goals and financial health are always at your fingertips.