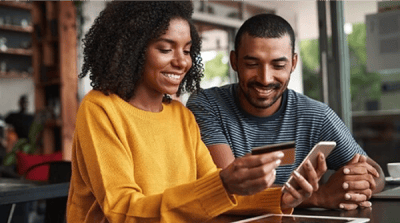 If your business has a physical storefront and good foot traffic, you're already well on the way to building a success story. But you likely have several opportunities to boost your sales by taking advantage of the space and enticing customers to spend more. That's where effective point-of-purchase marketing comes in.
Know how and where to position products
When it comes to finding a place for your brick-and-mortar spot, the saying goes the three most important things to consider are location, location, and location. The same holds true for the way that you arrange your store — the way you arrange items is a form of point-of-purchase marketing all its own.
Devra Gartenstein, a contributor for Houston Chronicle Small Business, recommends keeping impulse items closer to your point-of-sale system. If, for example, you keep lower-priced items like snacks, beverages, and baubles by the register, a customer who already has a loaded cart is more likely to add something before checking out. The check-out area is also a great place to put bargain and clearance items.
How you place items on the floor can also help guide customers to them. Gartenstein recommends shelving items higher so that they're closer to the natural line of sight. While you may be tempted to put popular items out in front of your store, you may want to consider positioning high-traffic items further back. This ensures more customers will walk through more of the space, giving them reason to browse and possibly buy additional items.
Experiment with different types of displays
One of the great advantages of point-of-purchase marketing is that you can adapt on the fly. Shopify blog contributor Alexis Damen notes you can try out unique displays and signage to see what approaches appeal most to your customers, and you can adjust your approach without much in the way of costs. Physical displays and signs add to your expenses, and you'll need to pay for labor to facilitate a floor change, but that's largely all you'll need for effective point-of-purchase marketing.
The Indeed Editorial Team recommends utilizing temporary displays to capitalize on trends. Setting up a section of the store, aisle endcaps, or dump bins to highlight seasonal and holiday items or specials makes it easier for customers to find items they're looking for — as well as items they may not have come for but suddenly realize they have to have.
However you set up your displays, signage is a huge part of effective POP. Promotional signage should be eye-catching, clear, and abundant. They can advertise discounts and deals, draw attention to specific products, or even encourage customers to sign up for email marketing alerts or a shopping app. Signage can be broad, too — the Indeed Editorial Team suggests a combination of posters, stickers, standalone signs, and hanging displays for maximum effectiveness.
When you have customers coming into your store, you have the opportunity to guide them in such a way that you can increase loyalty and sales. Effective point-of-purchase marketing leads to more successful sales days and continued success as you build your business.