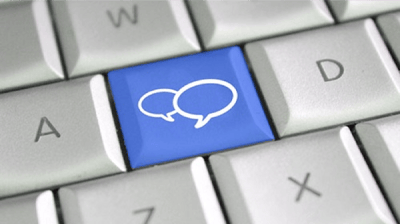 For many small businesses, properly administered social media is no longer an optional extra — it's a must-have for effective marketing. However, every business is different, so it's important to weigh your specific needs as you decide whether it's time to hire a social media manager.
What social media managers do
A social media manager's primary duty is making sure a business's social media presence enhances the company's identity and reputation, lines up with its goals, and effectively markets its products or services.
Specific job responsibilities differ depending on the company's needs, but Kiely Kuligowski lists several common ones for Business.com. For each social media platform the business uses, the manager may carry out a marketing plan, take part in promotions and advertising strategies, and look for ways to convert leads into new customers. Social media managers may also create and share articles, videos, and other content in line with the company's branding; schedule social media posts; use search engine optimization to drive traffic to the company's sites; and analyze user engagement and other data.
Pros and cons of hiring a social media manager
Adding a social media manager can bring a variety of benefits for your business. On the most basic level, it's an especially helpful move if you lack the time or specialized skills to make social media work well for your business. Writing for Search Engine Journal, Victoria Shepherd notes hiring a social media manager will also make it easier to monitor and coordinate your social media marketing efforts, ensuring they are an effective use of resources. Well-managed social media is a promising way to engage with customers and potential customers, boost or protect your reputation, and increase the audience for your products, services, and overall brand identity. And a competent social media manager will be able to stay on top of rapidly changing trends and best practices.
However, even with all the advantages listed above, adding a social media manager isn't necessarily the best solution for every business. In some cases, it might not fit into your budget or into the mission of your company. And if you don't have well-defined goals for what you want to communicate or accomplish with your company's social media accounts, adding a manager may not be the best move to start with. Also, if your business is larger or if you have more complex social media needs, you may need to hire for multiple specialized positions.
Social media management solutions
If hiring a social media manager makes sense for your business, you have multiple options. An in-house manager lets you tailor the position to your company's exact needs. Kuligowski also notes it allows for more direct communication and management. You could also outsource social media management to a marketing agency, which will give you less control but access to more expertise and resources. If you only have part-time social media management needs, consider seeking a freelance specialist via online job sites or local networks.
If you're ready to devote resources and planning toward social media strategy and goals, a social media manager could be a serious asset for your business. It's a big decision though, so review your needs and requirements carefully before moving forward.