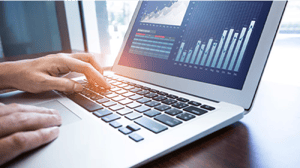 If it's been a while since you have revisited the idea of increasing staff starting wages, it might be time to do so. Consider the benefits of increasing employee salaries, as well as a few circumstances that might warrant maintaining current levels:
Advantages of raising the starting wage
One of the main advantages to increase starting salaries is to help your company attract and retain talented staff. Money is a key incentive for job seekers to join your company's ranks, as Enterpreneur's Andrew Lavoie shares. Sixty-one percent of job hunters decide to take a new job because of the pay rate, a recent survey from Jobvite Job Seeker Nation confirms. As Inc. magazine's John Boitnott puts it, "An above-average salary will help lure A players who can significantly impact your business's bottom line."
Another key benefit to a higher salary is that it increases employee satisfaction. It turns out that, while work-life balance is important, it isn't the only factor in keeping personnel happy and healthy on the job. According to an American Psychological Association survey, 72 percent of Americans reported they experienced financial stress at least some of the time during the past month. During this same time frame, 22 percent of respondents said they were extremely stressed about finances. By giving your staff members a generous wage, you'll help alleviate financial stress so they can focus more on their job instead of worrying about making ends meet.
Increasing employee salaries often translates to an increase in word-of-mouth recruiting. If your staff feel engaged and rewarded for their hard work, they'll be more likely to recommend your company for their skilled acquaintances who are job searching. This will save your company's Human Resources department time and money when it comes to hiring new talent.
Higher wages will help foster employee retention. Individuals will be less likely to leave for a better salary with another company if they're receiving fair compensation at their current workplace. This surge in retention will save your company time and energy spent on recruiting and training new hires. It will also eliminate the disruption in workflow that comes from employee turnover.
When you give personnel above-average salaries, you'll likely find your company needs fewer employees. A handful of top-performing workers can accomplish the same tasks with better results than a small group of less talented or engaged workers, as Boitnott points out. This means that your company will reduce net salary expenses and maximize profit.
When to keep wages the same
While increasing starting salaries can bring your company some significant benefits, there are a few things to consider before making this change. For starters, your company's location will play a role in how much you pay staff. Salaries are typically lower in rural areas and higher in urban ones for many parts of the U.S.
Work experience and educational background are also factors in determining what you should pay a certain employee. For instance, someone with a master of business administration degree will typically make an average of 50 percent more than someone who doesn't have this training, as Work.chron.com's Helen Akers states.
Your company's financial status is another component to consider when deciding if you should increase salaries. If your business is smaller, you'll have less funds to allocate to the payroll than a larger, more established company would.
Each business has unique resources, priorities and needs. Only you can determine if increasing employee's starting wages is the right option for your enterprise. Consult with a financial advisor or professional accountant if you need expert advice when making this decision.