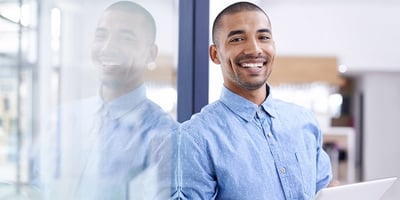 Whether you're coming to the marketplace with a new innovation or a spin on a consumer staple, product positioning is key for success. If you know how to market your product and to whom, you'll be in a better position to compete with and surpass your competitors.

What is product positioning?

Product positioning is crucial for a successful marketing strategy, boosting sales potential by ensuring that the right customers see your product and know how it may benefit them. According to the Indeed Career Guide, the overarching goal of product positioning is to figure out its place in either an existing or emerging market.

You can formulate a product positioning strategy based on a wide variety of factors, including competitors and market categories. One of the most important is challenges faced by potential customers. By marketing your product to a target audience as a solution to these challenges, you can generate interest in the product and give your business a leg up over the competition.

With your strategy or strategies in place, you can go about marketing your product to potential customers using avenues like social media. Properly positioning your product makes it easier to forge a connection with consumers, build a dedicated customer base, and start enjoying the benefits of word of mouth.

How to position your product in the market

An absolute cornerstone of a successful product positioning strategy is market research. Understanding your customers is a foundational step to marketing a product toward them. On this front, you'll have several methods and tools at your disposal, including audience profile segmentation tools, surveys, and focus groups. Create unique groups and personalities that make up your target audiences based on your data, and you'll have a better chance of generating leads from advertising, social media, and content marketing.

Once you've got a good idea of the who, you can start putting your focus on what you're bringing to the table. LinkedIn recommends crafting a value proposition that answers the questions of what your product is and how it's better than what the competition is offering. To get a firm grasp of this, conduct a competitive market analysis that identifies your competitors and lets you see what advantages you may have over them.

With these elements clarified, you'll have a better picture of how your approach to product positioning will work. LinkedIn notes that depending on what your research revealed, you can position your product as solving an issue that customers have, offering some advantage that competing products lack, or even providing something new and innovative.

Since positioning your product is marketing, you'll next want to take this knowledge to social media and other advertising channels. To make your product resonate, the Indeed Career Guide recommends using the knowledge gained from market research to create a tagline or slogan that speaks to your target audience.

Maximizing product positioning also means you may want to hire or contract marketing professionals to help you get the results you're looking for. With a solid, data-backed plan of action and effective campaigns to back it up, you can position your product as a must-buy no matter how young your business may be.