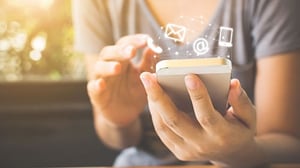 In 2020, digital advertising is a multi-billion-dollar industry where you have to spend money to get the exposure you need.
Until fairly recently, it was possible to spread the word about your company online for close to free. If you had a well-maintained site full of relevant content, curated social media feeds and monitored profiles on industry review sites, you could do well. In 2020, however, digital advertising is a multi-billion-dollar industry where you have to spend money to get the exposure you need. Before you dive in and start launching campaigns, take a closer look at the various types of digital advertising and consider which ones would work best for your business.
Display advertising
When you first think of online ads, you probably think of banners. In the industry, this form of digital advertising is referred to as display advertising. Besides banners, Roee Ganot of advertising agency Perion reports that display advertising also covers popups and the landing pages these two types of visual ads lead to. People who want their sites to earn money from ads will reserve spots on their webpages for them, and then they sell the space to digital display networks. WebFX lists some of the main networks as Google AdSense, Apple Advertising, and Taboola. As a business owner, you pay for advertising services through one of these networks, which then places your banners on sites the network thinks will be relevant to your desired audience based on data you supply.
You might be tempted to cover the internet with banner ads for your business, but make sure you do your research first. Tom Whatley at Aquisio cautions that your desired customers are so used to banner ads that they usually ignore them. They are still a useful tool to consider, though, if you're running a remarketing campaign to bring back site visitors that need to make a purchase or complete a form.
Search engines
If a customer in your area is looking for a product or service you sell, you want your business to show up at the top of their search results. While you can improve your site to help it rank better in the organic, or unpaid, search results, you can also pay for prime real estate closer to the top of the search engine results page. Called search engine marketing, or SEM, ads, Ganot points out that these ads make sure your company's information is front and center on the most popular search engines, like Google and Bing. The experts at Search Engine Land are particular fans of SEM ads because, unlike other online ads where you pay whenever a user sees your information, you only pay when a user clicks your ad and visits your site.
Social media
The term social media covers advertising on a lot of sites like Twitter, Facebook, Yelp, YouTube, Instagram and Pinterest. On all of these platforms you can post as a business, and usually for free. However, you're depending on the popularity of your brand to make those posts thrive. The team at Sprout Social, a program that works with free and paid social media posts, regrettably reports that succeeding at this strategy is growing increasingly difficult. There are so many companies vying for your customer's attention online, and several of the social media sites themselves are restricting how many posts its users see from businesses that don't pay. Each social media site's advertising requirements are different, so research where your fans and potential clients are before you invest in a particular strategy.
These are by no means the only ways to pay for digital advertising online. If you're feeling a bit lost, consider speaking to a digital marketing firm or expert.