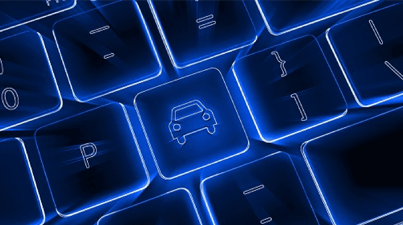 Financing a car through a financial institution will influence what insurance policy you need to buy. If you are taking out a loan to help pay for your new or pre-owned vehicle, you will not only need to purchase insurance to satisfy your state's requirements, but also those of your lender.
Insurance requirements
Since a lender is essentially putting up the funds for your vehicle, it requires assurance that it will not lose money in the arrangement in the event your vehicle is damaged in an accident, stolen, or sustains injury from a weather-related event. This assurance plays out in a more extensive (and costly) insurance policy.
"The main expense when insuring a financed car is that lenders require both comprehensive coverage and collision coverage on top of the state minimum requirements for auto insurance," according to The Balance writer Emily Delbridge.
You have more freedom to choose a less expensive policy like only liability insurance when you buy a car sans loan, Delbridge adds.
What does full coverage mean?
For your insurance coverage to rate as "full coverage," it will most likely blend collision, comprehensive, and liability protections, according to Hearst Autos Research on CarandDriver.com.
If you are in an accident, and it is deemed your fault, liability insurance will help cover the costs of repairing damage to the other driver's car. It will also cover the other driver's medical bills.
No matter if you are at fault or the other driver causes the accident that results in damage to your vehicle, collision insurance will pick up the repair bill. Using collision insurance, though, requires a deductible payment.
The final piece of the policy puzzle for a financed car is comprehensive insurance, which covers the cost of damages or loss when your vehicle is not involved in a collision. If your vehicle was damaged due to a weather-related event like a flood, vandalized, stolen, or incurred damage from a fire, its repairs or replacement would be settled by your comprehensive insurance policy.
Payee status
In addition to requiring specific insurance policies, your lender may also ask you to include its name in the insurance paperwork. Thankfully, this request does not cost you more money, according to Delbridge.
"Lenders will ask to be the payee in case of loss and may also ask to be listed as additional insured for the car they have financed," Delbridge adds.
If you choose to or are required to include your lender as a payee on your insurance policy, be aware it will know when you make any changes to your policy or are late with payments, which can have serious ramifications on your coverage, warns Delbridge.
Factoring in insurance
Since insuring a financed car is typically more expensive than insuring a car you purchased without a loan because of the extra insurance requirements, it is important to consider insurance costs before you start shopping for a car. Delbridge advises budgeting in the cost of insurance whether you choose a new or pre-owned car before you commit to a deal. And, remember, the more expensive a vehicle's sticker price is, the more money you'll need to spend on insurance.