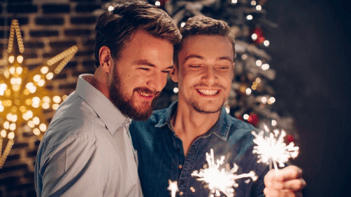 Living on a tight budget doesn't mean you can't afford to have fun. Even as you save money, it's important to treat yourself and enjoy life. Here are some of the top budget-friendly activities to keep you entertained:
Check out local events
It's common for cities and local organizations to publicize lists of upcoming events. These events may range from festivals and movie nights to concerts and celebrations. The cost of admission to these events is typically low or free, especially in the case of children. In addition to having fun, you'll get the satisfaction of supporting and being part of your local community. "Besides being fun, well-managed festivals and events offer a host of economic and social benefits to communities," says the University of Minnesota.
Explore nature
Spending time outdoors and exploring nature is one of the most budget-friendly activities around. It can be as simple as gardening, or going on a walk around the neighborhood. More involved activities include picnicking, hiking, biking, or even camping. But exploring nature is not just an affordable way to bond as a family — it can also greatly benefit your mental health, as well as that of your kids. According to the Child Mind Institute, "Kids who play outside are smarter, happier, more attentive, and less anxious than kids who spend more time indoors."
Organize a game night
Staying home and having fun with friends and family can be a refreshing change from going out. Grab a board game out of the closet and have a good time with your family, or host a movie night with friends and ask them to bring snacks and drinks. If you have a yard, you can play outside, grill food, and chat by a small fire. You've got lots of fun, affordable options — and more importantly, you can be sure the company will be good.
Read a book
Reading a book is always a nice way to spend time without spending money. Discover a fictional adventure, revisit an old one you love, or dive into nonfiction and learn something new about the world. If nothing on your bookshelf seems interesting, there are many ways to get new books at a low cost. You can borrow from friends, check out the used section at your local bookstore, or simply get a library card. With a library card, you have access to thousands of books, movies, music, magazines, databases, and more. It may even get you discounts on museums or other cultural attractions. Alternatively, Schwahn says if you're an Amazon Prime member, "you can choose from a collection of books, magazines and comics to download for free."
Visit a zoo, aquarium, or museum
By visiting a zoo, aquarium, or museum, you can get a whole day's worth of entertainment at little cost. Budgeting expert Lauren Schwahn says many of these institutions waive admission fees on certain days. "In Washington, D.C., all Smithsonian museums and the zoo offer free admission year round," she writes in a NerdWallet article. "Other institutions have 'pay what you wish' policies — which let you set the price — and some have discounts for students, senior citizens or military members." Additionally, your financial institution may have a debit or credit card program offering free general admission to participating locations.
Whether you're in the mood for socialization, spending time outdoors, or a private night in, there are many fun activities you can enjoy even while living frugally.