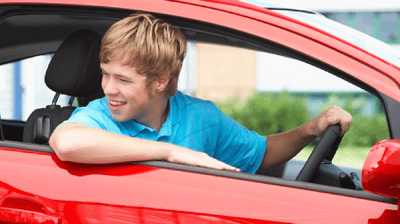 Your teen has probably been dreaming about driving as long as you've been dreading it. However, the time has come, and your teen has earned their license. Now they want to secure their own wheels so they can fully embrace the freedom of the open road. Here are a few tips on how you can fund your teen's first car:
Begin with a budget
A new car, even a pre-owned car, carries a substantial price tag. It's important for your teen to set realistic expectations about what they can afford right from the start (with and without your help) with a comprehensive budget. After all, buying a car involves more costs than just the sticker price — there are insurance, loan payments (if applicable), taxes, registration fees, gas, and maintenance. Teaching them how to save for such a big purchase is key to them realizing their goal of car ownership, notes Charles Munyi, writer for TheBalance.com.
"To prepare an accurate budget, teenagers should understand the prices of cars. They can start by getting quotes from multiple sources to help them compare car types and models they are interested in," he advises. "You can also use hypothetical prices, interest rates, and features to illustrate these lessons in comparison shopping."
Consider options
Although a brand-new car is the dream of most car buyers, it isn't always attainable. A pre-owned car can offer you and your teen a cost-effective entry into car ownership. However, don't forget to factor in the higher cost of maintenance a pre-owned car will undoubtedly need, advises Dana Weidig, writer for MoneyCrashers.com. You can get a better idea of costs, too, with an online calculator like the Edmunds True Cost to Own calculator or the CarMD's Vehicle Health Index, she adds. If you're nervous about a pre-owned model and can't afford a new one, you may be able to find a tangible option in a certified pre-owned model.
"If you choose a reliable, low-maintenance model, a certified pre-owned car can bring you many of the new-car benefits while saving you several hundred dollars per year or more. They are usually newer models with low mileage but without the high cost of depreciation," according to Weidig.
You also have a choice for securing finance if you and your teen can't cover the price upfront. Be sure to shop around for the best finance rates and determine if buying or leasing is the better way to go.
Insurance costs
Your young licensed driver cannot operate a car without insurance, whether they are driving your car or their own vehicle. Car insurance can be pricey, but thankfully, there are ways to save on the essential cost.
"Teens can get their own policy, or you can add them to your current policy, which may be more cost effective. NerdWallet research showed teens and their families could save around $3,000 a year by getting coverage under a single policy," according to Nicole Arata.
When you're investigating policy options for your teen, be sure to ask the carrier about discounts for young drivers.
"For instance, State Farm, AARP/The Hartford, Esurance, Allstate and Liberty Mutual offer discounts for students with good academic records. Some insurers reward teens who complete approved safe-driving courses," she adds.
Teach your teen how to save and create a budget, as well as how to compare cars, insurance policies, and financing options so you can help them fulfill their dream of buying and owning their first car.