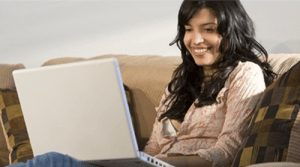 Current global events have impacted how many parties look this year. But with a little creativity, it's still possible to celebrate special occasions like baby showers with those you love. Here are seven ideas for hosting an enjoyable (and safe) virtual baby shower for yourself, a relative or a friend:
Pick a virtual platform
It's easy to feel overwhelmed by the sheer number of video-conferencing programs out there. Go with the most user-friendly one that can also accommodate your guest count. Google Meet, Zoom and FaceTime are three great options that are intuitive enough for even the most tech-handicapped guests to figure out.
Choose a theme
Next, select a party theme and ship the guest of honor some simple decorations so they can have a festive backdrop for the video call. You can also have the mom-to-be and guests all use the same virtual backdrop during the call. Just make sure to communicate this to everyone ahead of time.
Send the invites
Email or snail-mail invitations to party guests. Evite and Paperless Post are two great resources for emailed invites. Sending a group text is a faster and more casual way to get the word out about the party. Whatever type of invite you go with, make sure it has the following info that guests will need: time/date of the shower, who the shower is for, mailing address for gifts, the meeting link and the expecting mother's online baby registry (if she has one).
Develop a strategy for large guest counts
If you're dealing with a long guest list, consider staggering the virtual baby shower. "Divide the guest list into a few different celebrations — family members at one time, friends at another — to make it easier for everyone to interact with the guest of honor," says Real Simple's Lisa Millbrand.
Get creative with favors
Depending on how much time you have to prep before the shower date, you can go with physical party favors that you mail out to guests ahead of time, or virtual prizes like electronic gift cards they can download. If going the old-school route, try themed bottle openers, soaps and cookies, which can be easily shipped in bubble-wrap mailers. Virtual gift cards are a better option if you're pressed for time. Chick-fil-A, Amazon, Bed Bath & Beyond, Starbucks and Sephora are some of the companies that offer these vouchers.
Ship all the gifts to the expecting mom's house
Ask that guests send all gifts to the mom-to-be ahead of the shower date. That way, she can open presents during the virtual shower and guests can share in the excitement via video conference.
Keep the party going with games
Send the guests downloadable and printable games to play together during the virtual shower. Babylist.com is a good resource for these, with activities like "Wishes for Baby," "Baby Word Unscramble" and "Baby Emoji Pictionary," among others. You could also create a few quizzes for guests to complete via an online platform such as Kahoot.
With a little inspiration and thoughtful planning, you can confidently host a fun virtual baby shower for yourself or someone else while helping everyone stay healthy.