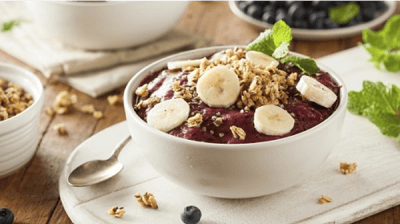 Managing your cholesterol numbers, both LDL (referred to as, "bad cholesterol") and HDL ("good cholesterol"), is vital to your efforts to help prevent heart disease. If you're concerned about your cholesterol, you're not alone.
"More than 90 million adults in the United States have high cholesterol — which means their levels of these blood fats exceed 200 milligrams per deciliter (200 mg/dL). Soaring cholesterol levels are serious because they put you at higher risk for a heart attack or stroke," according to Stephanie Watson, executive editor, Harvard Women's Health Watch.
The good news, though, is you can help manage your numbers with a healthy diet. These healthy picks and foods to avoid will help you eat smart so your cholesterol remains in a healthy range:
Healthy options
To help you lower your LDL cholesterol number, reach for brightly colored fruits and vegetables. Whole grains and beans should be on your grocery list, too, as they are packed with vitamins and nutrients your body needs to function at its best. These options also offer benefits that go beyond cholesterol management including lowering your blood pressure, boosting your immunity, and protecting your body from heart attack, stroke, and some cancers, reports Wendy C. Fries, writer for WebMD.com.
"Oats, quinoa, barley, and whole wheat offer up fiber, complex carbohydrates, and protein. Look for breads, pastas, and cereals made with a variety of whole grains," she reports. "You will need to avoid certain grains, though, if your doctor says you can't eat gluten or you have celiac disease, which affects your small intestine."
In addition to fruits, veggies, whole grains, and beans, you can round out your diet with fatty fish like salmon and tuna, olive oil, avocados, nuts, and soy, Fries adds. Treats in moderation include dark chocolate and red wine. A flavorful pick-me-up, especially when the weather is chilly, is green and black teas, suggests Fries.
Meat options can include turkey or chicken breasts that are skinless, as well as lean cuts of beef and pork.
"Read labels to be sure the meat is at least 92% fat-free," advises Fries.
For breakfast, you might want to reach for a classic like oatmeal. The soluble fiber in oatmeal, Brussels sprouts, pears, kidney beans, and apples can help you lower your LDL, according to MayoClinic.org.
Foods to avoid
What you choose not to eat is also a crucial factor in your cholesterol management. If you don't want to derail your cholesterol management, avoid red meat, fried foods, processed meats, and baked goods, according to Watson. These foods may taste good, but they will raise your LDL levels, putting your health at serious risk.
"You don't have to give up dessert entirely, just make a few substitutions. When you bake, use applesauce or bananas in place of butter. Or have low-fat frozen yogurt topped with berries for dessert," she adds.
Steer clear of packaged foods, which are high in salt, added sugar, trans fats, and saturated fats. When shopping for food, stick to the perimeter of the grocery store. Typically, this section will include healthier options like fruits and vegetables compared to the aisles with packaged foods and sugary snacks. And when in doubt about whether an item will support your healthy diet, read the nutrition label.