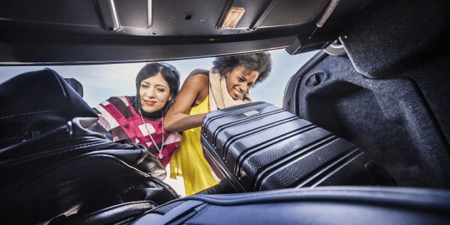 Whether you are vacationing with the family, heading out of town on a friends' trip, traveling for work, or embarking on a solo expedition, saving money is always a travel essential. A big part of your journey's expenses is undoubtedly where you'll rest your head. Here are a few tips to help you save money on your accommodations so you can stress less and enjoy more:

Check out booking sites

A little internet sleuthing can reveal major discounts or deals you can use to keep money in your travel budget. With many booking sites and booking apps available, you can queue up multiple hotels, motels, and other places to stay based on your travel parameters. Better yet, you can compare their rates, unlock deals, and check out discounts with ease.

"One of my favorite booking sites for both flights and hotels is Priceline," advises Jennifer Prince, writer for ApartmentTherapy.com. "As with many deal sites, you can find better prices on the app, where one of the best ways to save is to select one of their express or price-breaker deals. Although the exact location is hidden until your commit to booking, you can see the hotel's star rating, amenities, and general area to aid your decision."

Consider the time of your stay

Prices fluctuate with the season. If it's possible, consider making travel plans in the off-season, when room prices are typically priced lower compared to peak-season rates. If you can't make an off-season vacation work, avoid booking a room on the weekend. "Traveling during the off-season costs less, and allows you to avoid contending with crowds, which makes sightseeing easier. Even staying in a hotel midweek instead of during a weekend can save you money," notes Kristen Kuchar, writer for MoneyCrashers.com. Being flexible with your time may help you save on your accommodations.


Sign up for rewards

Most major hotel chains offer some sort of loyalty or reward program. Sometimes you can earn benefits just for signing up, and then, over time, you will earn even more rewards. "In an effort to encourage people to book directly, hotel programs offer a discount to members when they book through their own channels. You can save quite a bit of money this way," explains Ramsey Qubein, writer for NerdWallet.com. Before you book your hotel stay, investigate if it has a rewards program and compare it to other options in the area to see what saves you the most. A little bit of research can help you save big.


Think outside the hotel room

Hotels may be your first thought when you are thinking of where to stay. But, that doesn't mean they are the best or the only option for your getaway. If you're headed to a sought-after vacation spot, you might want to consider other accommodations. Kuchar suggests checking out space at an inexpensive, yet reputable hostel, embracing the great outdoors at a campground, taking advantage of your personal space with a vacation home rental, or taking your bed with you by renting an RV.

When you are spending time away from home and you need a place to stay, you don't have to break the bank for a comfortable space. With a little research, comparison-shopping, and creativity, you can save money on your accommodations.