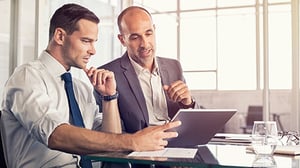 Buying a franchise is an attractive business option for entrepreneurs seeking to capitalize on an existing brand. But if you're thinking about becoming a franchisee, you need to prepare yourself — it won't be as easy as simply finding a well-liked brand and putting down some cash.

Your personality matters

Before you buy a franchise, you should ask yourself whether you have the personality to be a franchisee. Sean Kelly, a former executive at the successful Amish pretzel franchise Auntie Anne's, says that it takes a specific type of personality to be a franchisee — one that prefers to follow rules rather than create them and experiment. "You have to know that you're going to be an implementer, not a creator," he says. You don't want to buy a franchise when you are not compatible with the business or not suited to be a franchisee in the first place.

Furthermore, when looking to buy a franchise it can be easy to misapprehend the work you would need to take on as a franchisee. If you are attracted to a franchise because it involves, say, technology, remember that your role as a franchisee could have very little to do with what makes technology appealing to you. In the early 2000s, Ed Teixeira ran a franchise called Vehicle Tracking Solutions that sold GPS systems to trucking companies. It attracted tech-savvy franchisees, but what they needed wasn't tech savvy: it was skill at cold calling and business-to-business sales. Some of the franchisees hated sales and failed as a result. Teixeira now recommends asking friends and family to help you evaluate how well your personality matches the franchise you are considering buying.

Other franchisees can help

One way to help pave your way to success as a new franchisee is to talk to those who have already been down the same road. "Ask about pros, cons, and hidden costs," advises Forbes senior advisor Susan Adams. "What did they learn that they didn't glean from their research before they became franchisees?" There are many questions Adams recommends you ask: How supportive is the franchisor? How challenging is it to hire good staff? What is the toughest part of building the business? How much did you budget and how much did you end up spending? Gordon Tredgold, an executive coach and business consultant, also says you shouldn't just talk to the most successful franchisees. By talking to merely average or even failed franchisees, you can learn about the factors that got in the way of greater success. "It's great to learn from your mistakes," Tredgold writes in a November 2017 article for Entrepreneur. "It's even better if you can learn from those of others so that you don't repeat them."

You need experts

Franchise law is highly specialized, and if you are seeking to buy a franchise then you should consult with a franchise attorney who has appropriate qualifications (as opposed to your typical general business attorney). "Qualified legal counsel will help you to make sure you understand exactly what is expected of both you and the franchisor," Don Daszkowski, founder of International Franchise Professionals Group, writes in an April 2018 article for The Balance Small Business. Josh Brown, one such lawyer, concurs and adds that you should review your financial health and how the franchise agreement will affect it before signing a franchise contract. "If you're buying a business that costs between $150,000 and $1 million, you need an attorney to look at the documents and tell you what they mean," he says. You should also hire an accountant to help you assess whether the numbers add up.

Buying a franchise is no small thing and could change your life forever, for better or worse. Make sure to seek an expert at your local financial institution before committing to the dotted line.