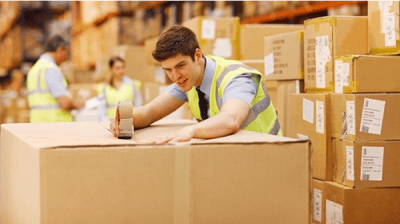 Starting your own business from scratch can be daunting if you lack experience or know-how. If you've been thinking about striking out on your own, a great way to get your feet wet is by becoming a franchise owner. Franchise businesses are an excellent gateway for entrepreneurs on the grow, especially if you start in a proven industry.
Health and fitness
The health and fitness sector continues to expand with new franchises covering services like gyms, yoga, martial arts, and massage. Planet Fitness, one of the most recognizable names in fitness clubs, ranked No. 7 in the 2022 Franchise 500 and has more than 2,000 franchise locations worldwide.
Opening a gym, like opening a restaurant, will require a pretty substantial investment from the get-go. If you were to open a non-branded gym, you'd still have heavy startup costs as result of the facilities and equipment. With a brand like Planet Fitness, you'll need equipment that's compliant with the brand image, which increases costs. But because of the success of Planet Fitness' model, this extra expense can pay off after a few years of successful operations.
Fast food and restaurants
It shouldn't come as much surprise that chain restaurants are among the top franchise options for business owners today. The fast-food industry has built empires on the strength of capable franchisees, offering an easy-to-follow template for getting started that delivers proven results.
In Entrepreneur's 2022 Franchise 500 rankings, four of the franchises ranked in the top five are fast food chains. Taco Bell topped the list, with Popeyes Louisiana Kitchen, Jersey Mike's Subs, and Culver's ranking third, fourth, and fifth, respectively.
One of the clearest benefits of starting a fast-food franchise is the wide recognition. These brands and other popular names like McDonald's, Pizza Hut, and Dairy Queen come with in-built loyalty and appeal. Because you're essentially capitalizing on that potential, your buy-in costs could be fairly high — the Franchise 500 reports the initial investment in a Culver's could range anywhere from $2.3 million to $5.8 million.
Real estate
The real estate industry is a consistent, reliable option for people looking to grow a business, and that holds true at a point in time where property values are up practically everywhere in America. Four of Entrepreneur's fastest-growing franchises for 2022 are in the real estate sector, including Century 21 Real Estate, which ranks No. 2 on the list of rising brands.
Starting up a real estate franchise doesn't require the same overhead you'd have with a restaurant or fitness center. Most of your initial costs will be tied up in paying franchise fees and advertising, which means you can get into the business for less than other avenues. According to Entrepreneur, becoming a NextHome franchisee could cost as little as $16,000 upfront.
Becoming a franchise owner is a great way to get into the swing of operating your own business. Once you've become comfortable with the ins and outs of business ownership and earned a return on your startup investment, you can leverage that expertise and capital to bring your own vision to life. And perhaps one day, burgeoning entrepreneurs will be able to turn to your franchise to get their dreams off the ground.