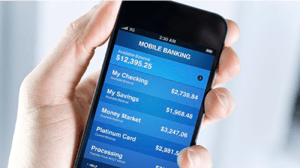 When you want to securely store your money, you can choose to open one or more savings accounts at a financial institution. If you're unsure how many accounts to open, it's a good idea to consider the different reasons for having multiple savings accounts in mind before making a decision.
Meeting your financial goals
If you have clear financial goals you want to meet, Ellen Chang, contributor to U.S. News & World Report, says having a set account for each goal can provide the motivation to save more. You may have different accounts dedicated to emergency situations, vacations, car payments and other objectives. By having these different accounts, you can more easily check your progress toward each objective, according to Justin Pritchard, writer for The Balance. In addition, Pritchard says you can better budget for monthly and annual expenses when these have their own accounts.
As Pritchard also notes, you may feel more upset taking money out of a savings account that's devoted to a goal you deeply care about, and this may stop you from unnecessary spending. Meanwhile, if you are joyful seeing your balance increase over time, you may have positive reinforcement to keep saving money for a specific account.
Keeping track of your accounts
One possible downside of having multiple accounts is that it's more difficult to stay aware of each account's balance, according to Chang. Rebecca Lake, contributor to Forbes, also says transferring money between different accounts and scheduling withdrawals may be confusing, even if you have a budgeting app. Fortunately, with First Federal's easy-to-use app, checking balances and transferring between accounts is simple and can be done any time, day or night.
To make managing multiple accounts a bit easier, Pritchard advises receiving direct deposits of your paycheck and requesting your employer send your earnings evenly to multiple accounts. However, Pritchard says your employer may not be able to pay you this way, and you may still need to schedule transfers from your checking account to your savings accounts.
If you'd like to open a new account, fill out the brief form below and we'll work with you to get your new account open so you can start saving toward your next financial goal.