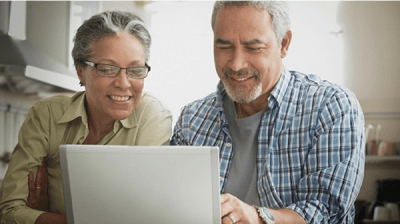 As technology has evolved, so has the need for mobile video banking solutions in addition to in-branch and web solutions. Customers expect greater efficiency and flexibility from their financial institutions, especially after becoming accustomed to new virtual service options during the pandemic.
Consumers now use video calls more often to communicate with businesses and service providers. The majority of financial customers prefer to interact face-to-face with their bank to discuss more in-depth topics. And many choose to conduct banking-related activities online, as opposed to going into a branch. These activities include opening a new checking or savings account, applying for a credit card, and meeting with a financial advisor.
For banking customers, the decision to choose a video banking solution when possible is often intuitive. Video banking provides service whenever they need it, from the comfort of their home, car, or office. This enables a more flexible customer experience.
Video banking solutions are also more personal than a phone call. Instead of merely hearing a person's voice, customers can see the person helping them face-to-face during the video chat. This reinforces the notion they're receiving personal attention from an expert.
Video banking technology also offers customers particularly good access to expertise. Instead of being limited to the in-person expertise available at their local branch, customers can talk to a staff member who best fits their needs, regardless of where they are located.
Video chat banking is a great way for you to conduct banking transactions from the comfort of your own home. With video banking, you can speak with a bank representative in real-time and receive answers to your questions without having to wait in line at a branch. Additionally, you can sign and share documents digitally, eliminating the need to travel to a branch in order to complete paperwork. With video banking you can accomplish a number of tasks from the comfort of your home:
Complete loan applications

Open new accounts

Receive help online

Sign documents
First Federal Bank is pleased to offer this service to our customers. Click here to video chat with a First Federal banker today!