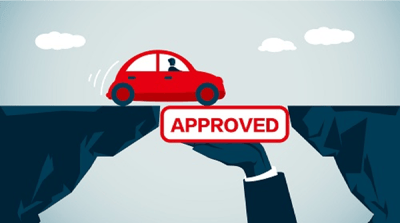 Financial jargon can be confusing, especially when certain terms sound weirdly similar. Take pre-qualified and preapproved, for example. These words appear to be synonyms, but when it comes to securing a mortgage, they have differences and specifically applied circumstances. Here is a closer look at the variances between pre-qualified and preapproved and when each one applies:
Pre-qualified
When you're shopping for a home, most likely you'll need to secure financing to determine what you can and should afford. The first step to realize your homebuying dreams involves pre-qualifying. A lender will evaluate your finances and determine your qualifying loan amount.
"Getting pre-qualified involves supplying a bank or lender with their overall financial picture, including debt, income, and assets. The lender reviews everything and gives an estimate of how much the borrower can expect to receive. Pre-qualification can be done over the phone or online, and there's usually no cost involved," according to Jean Folger of Investopedia.com.
Although the pre-qualification process involves working with a financial institution, it is not an official determination you can take to a seller. It doesn't include a credit history report, but it does provide invaluable information to get the ball rolling on the homebuying process. You'll have a clearer picture of where you are and where you need to be as well as give you the necessary data to start discussing mortgage options.
Preapproved
If pre-qualification seems like dipping your toe into water, the preapproval process is more like cannonballing. You'll have to supply financial documents, just like during a pre-qualification process, but this time you'll need a credit history check. This step not only shows your current financial status but also gives a glimpse into how reliable you are at satisfying mortgage payments. The process takes at least 30 minutes, and you may have to wait a few days before you find out the results, according to Barbara Marquand, writer for Nerdwallet.com.
"The lender will verify your income, employment, assets and debts, and will check your credit report. You'll provide information in the form of W-2s, a current pay stub, a summary of your assets and your total monthly expenses, and, if you already own real estate, a copy of your mortgage statement," she adds.
With this process, you'll get more than just information like during pre-qualification. You'll receive a preapproval letter, which you should supply to your real estate agent. This information will help them seek out real estate options in your reach, according to Marquand.
"Sellers will also want to know you're preapproved. Virtually no offer to buy a home without mortgage preapproval will be considered in today's market, unless the buyer is paying 100% in cash," she adds.
What's right for you?
Both the pre-qualification and preapproval steps are important to your home-buying process. If you're eager to trade in your rental agreement for a mortgage, get your paperwork in order and start the pre-qualification process.
No matter where you are in your home-buying journey, make sure you take the time to get your paperwork together, contact a First Federal Bank loan officer and real estate agent you trust.