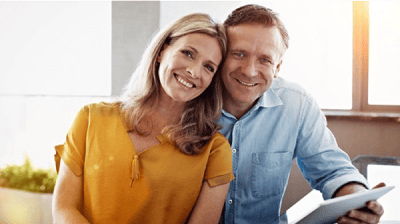 If you are looking for ways to stay in the know when it comes to the financial world, look to investment blogs. The following sites will provide a multitude of perspectives and insights on your money:
Financial Samurai
With the tagline, "Slicing through money's mysteries," the Financial Samurai blog maintains its theme through helpful and catchy budgeting and life-planning tips. The blog was started by Sam Dogen in 2009 and attracts millions of readers each month. The philosophy behind the blog's name is that the Financial Samurai wants people to be disciplined with their money management. Dogen worked in the corporate world for 13 years, including at investment banking company Goldman Sachs, before switching to blogging full-time in 2012. Many of the posts on the Financial Samurai blog focus on investment forecasting, but Dogen does offer other tips and tricks. For example, he provides information on real estate, wealth management, and the top financial products available today. Dogen also wrote the book "How to Engineer Your Layoff," which goes into detail on how to negotiate a worthwhile severance in the event that you get laid off.
Frugal Confessions
In the "About Me" section of the Frugal Confessions blog, Amanda Grossman immediately admits she is not a financial expert. She is, however, a Certified Financial Education Instructor offering useful tips for middle-aged women to help take control of their finances. Grossman provides various ways for people to get out of debt quickly, find the best ways for them to make money, and save more toward their goals. Some of her content has even made its way to magazines like Woman's World and Real Simple. Frugal Confessions is broken down into many categories, including cars, financial health, holidays, scams, and more. One of the most unique sections covers Amish finances, as Grossman grew up in the middle of Amish country in Pennsylvania.
Making Sense of Cents
Michelle Schroeder-Gardner is best known for paying off her student loan debt of $38,000 in just seven months. The blogger of Making Sense of Cents made headlines in 2017 when she did an interview with CNBC covering her simple yet effective strategy for resolving her debt: make more money. As simple as that sounds, Schroeder-Gardner's strategy was to truly commit to it and make as much extra cash as possible outside of her full-time job as a financial analyst. In 2011, she started the Making Sense of Cents blog while still in grad school. Not much later, Schroeder-Gardner realized she could profit from her finance tracking blog by monetizing it. In just two years, she was making an additional $10,000 per month, just from the blog's advertising and affiliate marketing. Now blogging full-time and traveling the world, Schroeder-Gardner offers advice through her useful personal finance and lifestyle articles. Additionally, she offers blog courses that help people start their own blogs and profit from them.
Thousandaire
For a more lighthearted, entertaining option for investment reading, consider Thousandaire. The blog was created in 2003 by Kevin McKee and attracts an average reader age range of 24-34 years old. McKee now works in IT consulting and has passed off most of the writing on the blog to Allen Francis. Thousandaire offers financial advice through interesting, relevant headlines as well as other helpful tools like an expected net worth calculator. Some of the "free stuff" offered on the blog includes funny songs about eliminating your cable bill and getting a prenuptial agreement. But it is not all jokes, as Thousandaire also offers free tracking sheets and templates for things like retirement, health insurance, bloodwork, and net worth.
These are just a few investment blogs to consider reading in 2022. There are likely many more options available based on your personal needs and desires.