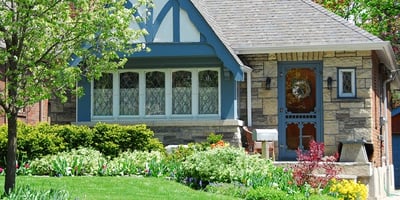 The seller has accepted your offer and you're ready to start closing on a new house — but that doesn't mean you've reached the finish line yet. As you take all the necessary steps to finalize the purchase of your home, be sure to avoid these financial mistakes that could delay or even derail the closing process:

Taking actions that affect your credit

As you make your way through the home closing process, do your best not to take actions that could negatively affect your credit score or your income level. Your mortgage lender will already be scrutinizing your financial situation to make sure you're not a high-risk borrower. Amy Fontinelle of Investopedia warns that even if you've been pre-approved for a mortgage, you could still end up losing your financing if new changes raise red flags.

For example, taking out a personal loan or opening a new line of credit could send your credit score lower than it was when you started the mortgage approval process. It could hurt your debt-to-income ratio, too. Making big-ticket purchases — like a vehicle, or even new furniture and appliances for your new home — has the potential to dent your credit as well. And be careful not to cosign for anyone else's loan or authorize any new credit card users, Business Insider's Leo Aquino advises.

If at all possible, you'll also want to avoid quitting your job or starting a new one while you are closing on a house. This big life change could cause your income to drop, raising questions with the lender about your long-term financial stability.

Overlooking important details

As you move through the many steps of closing on a house, it's important not to overlook the details or skip anything — or you could end up taking a financial hit.

Per Fontinelle, one key step is making sure the seller of your future home has a clear title to it. You'll need to have a title company do a title search and give you title insurance to make sure there are no outstanding legal claims on the house. Without this, your purchase won't be properly protected.

Another essential home-closing step noted by Fontinelle is a home inspection contingency. This is an element of the purchase contract that allows you to walk away from buying a home if it fails the inspection. Without this contingency, if you break the purchase contract, you could end up losing the deposit that you put down on the house.

It's also important to sweat the details of the closing process. Be sure to meet every deadline, complete every piece of paperwork, dot every "i" and cross every "t," and read all the fine print in every document you sign. Not paying attention to the details could have serious consequences for your financing, and Fontinelle warns delays could also incur a financial penalty that will come out of your pocket.

As you move through the closing process, take great care to protect your credit, avoid major financial decisions unrelated to your home purchase, and pay attention to all the technicalities and deadlines that come with buying a house. Taking these steps will keep you in good financial shape and help you more smoothly achieve the goal of owning your new home.