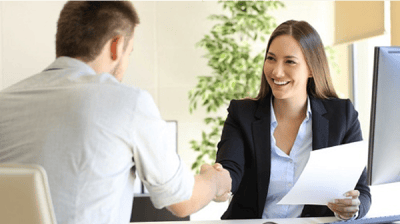 Hiring a new employee is a big commitment, especially when it comes to cost. This includes the time it takes to procure interview questions, create job listings, communicate with potential hires, conduct the interviews, and train a new associate — all on top of adding a salary to your business budget. A trial period for new employees is a great way to ensure you are not wasting valuable time and money.
What is a trial period?
Employment website Indeed.com best describes a trial period as "a short-term arrangement in which you work for a company on a trial basis before being permanently hired." Typical trial periods — sometimes referred to as probationary periods — last up to 90 days, allowing a business to measure a new associate's performance. This can also serve as a way for a company to assess whether someone is a good culture fit and if their morals and values align with the business' goals. To ensure both parties understand the full scope of a trial period, it is best if a written agreement is created and signed.
Set expectations and communicate often
Before hiring a new employee, you will want to outline everything that this person will be managing in their role. List out all of their responsibilities as well as a potential career path for them to follow once they join your team. From there, think about what tasks would make sense for a short-term employee. You do not want to give them a six-month project to handle if they may not make it out of the 90-day trial period. Avoid busywork, though, as you are not likely to get a well-rounded perspective of their performance and attitude. Forbes Young Entrepreneur Council (YEC) member Firas Kittaneh of Amerisleep Mattress says, "Start with small freelance projects that can quickly scale up depending on their natural ability and their willingness to adapt."
Another thing to be aware of is how often you plan on communicating with a new hire. If you give them a project at the start and fail to check in with them, they may not succeed with said project. New employees can sometimes be nervous or hesitant to reach out for help. Instead, offer an open line of communication through email, chat, or desk visits, if possible. Weekly meetings to discuss project benchmarks are a great way to see a new employee's progress and open up the floor for any questions or suggestions they may have.
Give them tasks as soon as possible
When you hire a new employee into a trial period, you don't have much time to see how they work and if they will be a good fit. Try to avoid weeks of training or downtime where they are simply sitting at their desk doing nothing. While training may be necessary for some roles, try to find a way to expedite a portion of it to help them start on a specific task. If possible, partner them with a mentor that can quickly answer questions and provide helpful guidance. "They need to be doing the tasks alongside their training so they can apply, receive feedback, and have the opportunity to grow and improve from the start," says Forbes YEC member Diego Orjuela of Cables & Sensors.
These are just a few ways to ensure a trial period will be successful during your hiring process. When you are considering this approach, remember to do what is best for you and your business.