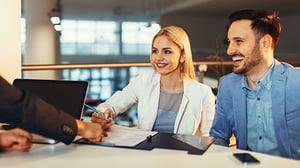 Whether you're planning for retirement, saving to send your children to college or just trying to increase your wealth, investing is a crucial path toward reaching your financial goals. If you don't wish to manage your portfolio on your own, seeking expert assistance is a wise move. Consulting with a registered investment advisor can help you put your money to work in a more effective way.

What is an investment advisor?

You can choose from a wide variety of professionals to help you with your financial life, but investment advisors provide a specific type of service. Also known as asset managers or wealth managers, these financial experts offer individually customized advice about your portfolio of investments, including stocks, mutual funds and securities. You can also authorize an investment advisor to make investments on your behalf. Investment advisors can work for you on a one-time or occasional basis, or they can help you manage your portfolio for the long term.

In order to buy or sell stocks, bonds and other financial products for you, investment advisors must be registered with the Financial Industry Regulatory Authority (FINRA), the federal Securities and Exchange Commission (SEC) or state-level regulators. These registered advisors must also operate according to the fiduciary standard. This means they must always place your interests above their own, according to Joshua Kennon of The Balance. Investment advisors differ from brokers, financial advisors or financial planners, who are not required to abide by the fiduciary standard.

Reasons to use an investment advisor

Registered investment advisors aren't necessary for every person or situation, but there are a variety of situations where hiring one of these professionals could make sense for you. Amy Livingston of Money Crashers notes that investment advisors specialize in offering more narrowly targeted advice about your investment portfolio — as opposed to broader guidance about estate planning, taxes or other financial matters. If investment advice is your primary need, rather than more comprehensive services, an investment advisor could be your best option.

Per Livingston, the greater your wealth, the more reason you have to hire an investment advisor. When you possess an extensive or complex investment portfolio, it's much harder to manage on your own or with occasional consultations. Retaining an investment advisor can be an effective way to allocate your wealth more effectively, manage risk and maximize your portfolio's growth.

Finally, consider working with an investment advisor if you lack the experience, bandwidth or confidence to invest. If you're uncomfortable researching and making investments on your own, overwhelmed by the effort of sifting through your options or unable to spare the time, working with a registered investment advisor can be a good way to set your mind at ease.

Tips for choosing an investment advisor

If you're in the market for an investment advisor, FINRA presents several tips to help you find the best one for your needs. Do your research beforehand by collecting recommendations from people you trust, comparing different advisers and their fees and educating yourself on the basics of investing. Make sure that the investment advisor you choose is properly registered, which you can do by searching FINRA's BrokerCheck online tool. Ask the advisor you're considering about his or her experience, licensing, investment philosophy, fees and potential conflicts of interest. Be on guard for fraud, too — steer clear of advisors who make inflated promises or pressure you to make risky decisions.

How you manage your investments can have long-lasting consequences for both you and your family. As you strive to make the best decisions for your portfolio's long-term health, consider seeking the guidance of a registered investment advisor.