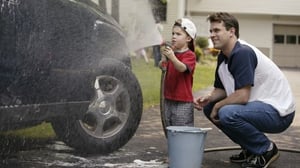 Cleaning chores aren't fun for anyone, especially kids. If you want your kids to complete their cleaning to-do list without complaining, implement the creative tips below into their routines.

Let the music play

Music is a wonderful motivator. Whether your kids whistle why they work, blare their favorite pop songs or sing along to their favorite movie soundtracks, they'll dance their way through their chore list. SheKnows.com writer Abbi Perets suggests creating a music list specific to cleaning time and setting the volume on high or allowing your kids to listen to their music device while they do their chores. If your kids are spending more time dancing than cleaning, though, switch the music into a break-time reward. After a certain amount of applying elbow grease, the kids can earn a 10-minute dance party before returning to their chores. Or, set the dance party for when all chores are done.

Set realistic expectations

Cleaning is a learned skill, and it will take time for your kids to master the art. To help them become efficient and lifelong cleaners, make sure the chores fit their ages and abilities. Just because toddlers aren't ready to vacuum or do laundry, they can still help out, according to The Spruce writer Apryl Duncan. "Toddlers can dust their rooms with socks on their hands. Preschoolers can begin to learn how to make their beds. Your kids can get a lot of cleaning done in only 20 minutes. Just be patient with them and make sure you're assigning tasks they can actually complete," Duncan advises.

Provide step-by-step instructions

Sometimes your kids balk at cleaning because they don't know where to start. They may feel overwhelmed at the order to "clean their rooms," and instead of asking for help, they whine, lash out or pout. You can avoid the tantrums by creating a step-by-step checklist of their cleaning chores, writes Duncan. If your kids can't read yet, use pictures and arrows to represent what they need to do. When they check off all the boxes, they can hang up their cleaning hat for the day.

Assign chores according to likeability

It's a universal fact — kids will complain less about the chores they hate the least. Be sure to include chores they like to do on their to-do list. If your middle-schooler enjoys vacuuming and your teen doesn't mind washing the dishes, assign the chores to the appropriate kid. Perets also recommends offering instruction on the proper way to complete the chore along with encouragement.

Reward efforts

Bribery may be an ugly word as well as an illegal activity, but it's an effective motivator for getting your kids to clean. Duncan calls it offering an incentive, but there's no need to raid the candy stash or your wallet. "If you've got a family movie night planned, have everyone pitch in to do their share of cleaning. The incentive is the movie," she notes.

A clean house is possible as long as everyone lends a hand. Assign chores to your kids that they like and are able to handle and try to make the process as stress-free as possible. Before you know it, your home will be clutter-free and clean.