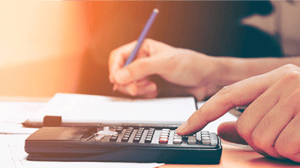 Do you own any jewelry, antiques or other valuables? If so, you may need to purchase additional insurance for these items, as their full value may not be covered by your regular policies. To help you determine whether extra coverage is right for your situation, consider these questions:
What is covered by your current policy?
Don't wait until you need to make a claim to find out whether your valuables are fully protected. Read your homeowner's or renter's insurance policy or consult with your insurance provider to determine the coverage you have right now. Writing for The Balance, Mila Araujo cautions that many homeowner's policies restrict coverage of valuable items as a way to keep prices affordable. If you own a high-value item that's damaged, stolen or lost, your policy may only cover a small fraction of its actual worth or replacement cost.
Fortunately, you can still ensure your prized possessions are fully covered. In many cases, you can add what's known as a rider or an endorsement through your existing insurer or another company. These supplement your regular insurance with broader, fuller coverage for a wide range of situations.
Do you need additional coverage?
As you consider whether to purchase extra coverage for your valuable items, it's important to know exactly what you own that might require additional insurance. To start the process, go through your possessions and make an inventory of everything that might be of value. You may already have some obvious items in mind, but an article published by Travelers also recommends looking through your garage or basement for things you may have stashed away.
Araujo notes that riders are available for all kinds of possessions, including jewelry, artwork, antiques, collectibles, silverware, furs and Oriental rugs. Travelers suggests considering coverage for your electronic devices as well. If you own expensive computers, televisions, audio systems or other premium electronic equipment, they may be worth protecting with a rider.
How much are your valuable items worth?
If you plan on covering any of your high-value possessions with insurance riders, you'll need to know — and have proof of — their worth. With this information, you can avoid purchasing an insufficient or excessive amount of coverage, and you'll be better prepared to file a claim if necessary. With some items, you can simply ascertain the value by looking at the receipt. However, according to Travelers, items like antiques, artwork and jewelry will most likely need to be appraised by a professional. Make sure to save all your receipts and certificates of appraisal and file them in a handy spot.
When you purchase riders for your valuable items, Araujo advises reading these policies carefully so you know exactly what's covered and for how much. It's also important to understand whether you will be reimbursed for an item's current value (based on depreciation) or for its replacement value. You may also need to insure some items, especially antiques and artworks, for appreciation if they're likely to get more valuable over time.
Whether you're looking to safeguard high-value heirlooms, keepsakes or assets, homeowner's insurance riders allow you to rest easy knowing that these important possessions are fully covered.